hi friends!
A few weeks ago, we had some lovely house guests out here in the land of isolation (aka new jersey)! Imagine my surprise when I woke up this morning to find a package from them- containing none other than the smitten kitchen cookbook! (do they know me or do they know me)
Of course I immediately had to put down my AP global summer reading (sorry neanderthals) and spend the majority of my day flipping through the book trying to settle on the perfect recipe to share with you guys!
(may I add that, after finding me on the couch inside, reading my cookbook around lunchtime, my dad proceded to say "come out side you've been inside all day… you're turning into such a teenager !!" um what kind of teenager indulges in COOKBOOKS over the summer hm dad hm)
Anyways I was of course lured into pretty much every recipe (probably due to the fact that deb's photos are FLAWLESS)– although I would've liked to try the cheesy breakfast buns with dill or the big breakfast latkes, our kitchen inventory here in nj is pretty lacking compared to our stocked pantry in the city. However, when I flipped to the dessert section and the first thing I saw were the popcorn cookies (!!!), I knew I'd found a winner because:
a: it is literally a basic cookie base with popcorn added. thus, nothing fancy
b: it has popcorn in it, meaning that my dad will subsequently have to eat it
c: popcorn makes me screech from the rooftops with joy
so let's get to it, guys!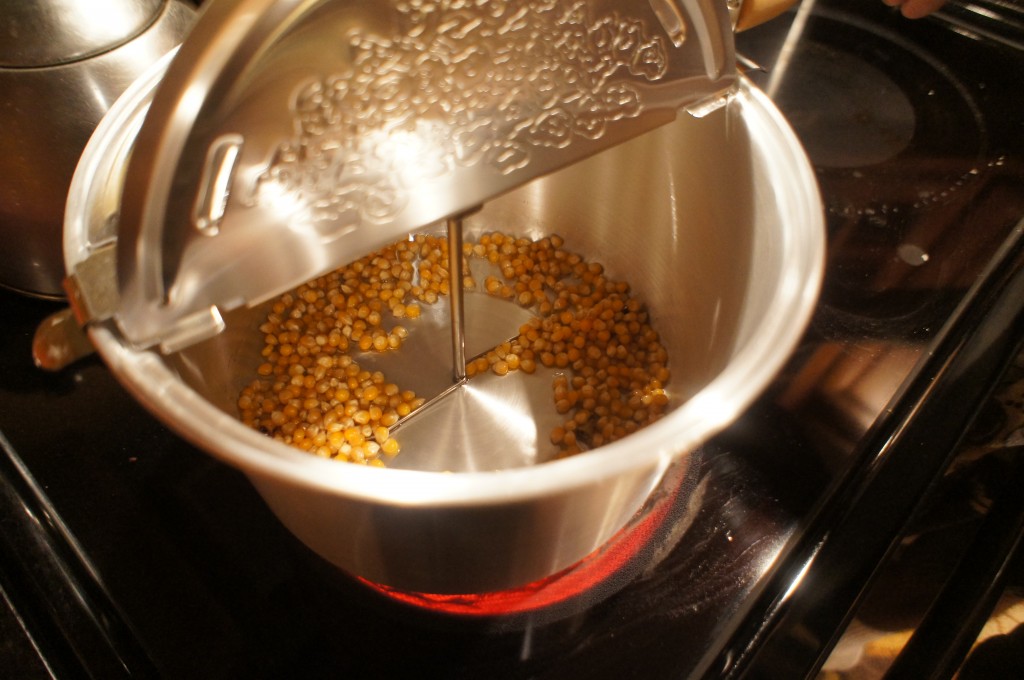 I decided to make the popcorn the night before so that it could cool overnight and be ready to incorporate into the batter in the morning!
("i" is probably the wrong pronoun here as I kind of forced my dad to make the popcorn… I don't really trust myself to make it lol)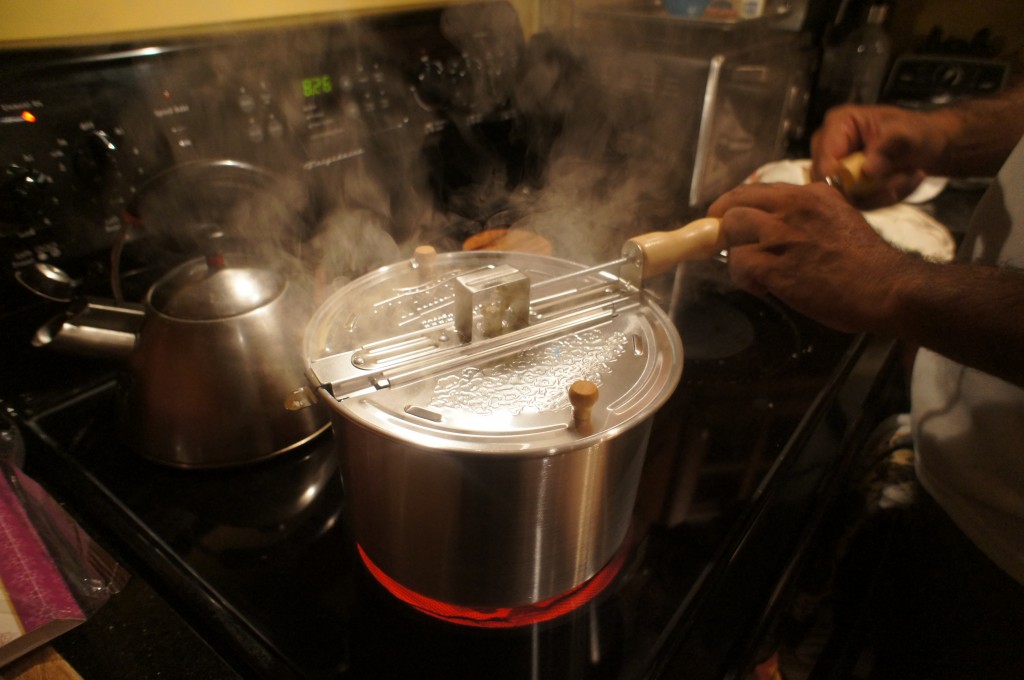 wait until the kernels start popping and steam starts violently coming out of the whirlipop !!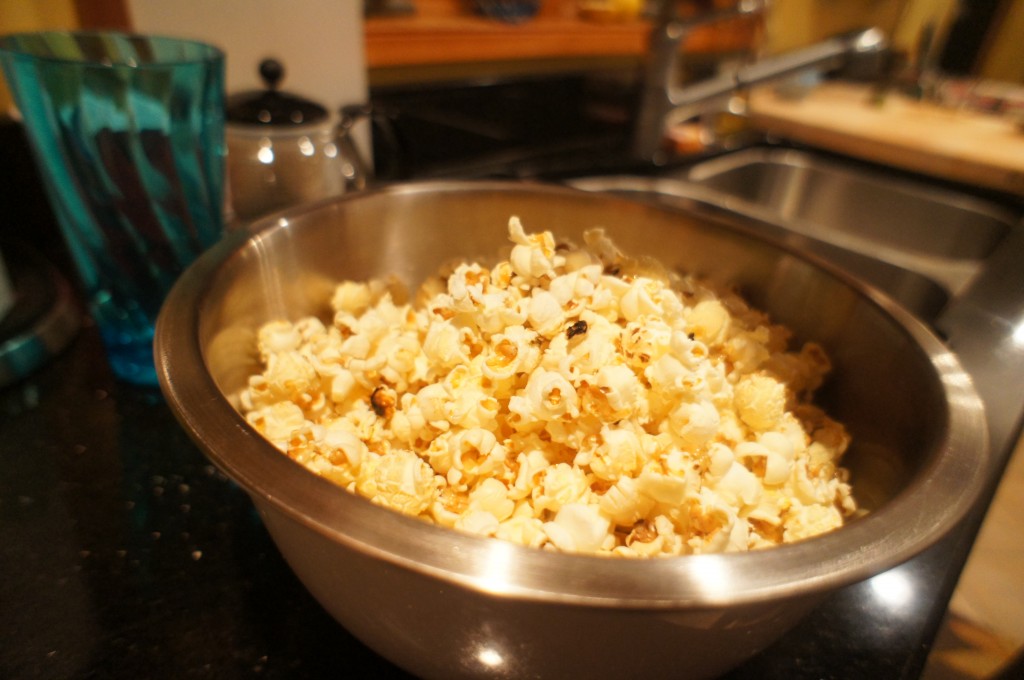 pour da popcorn into a bowl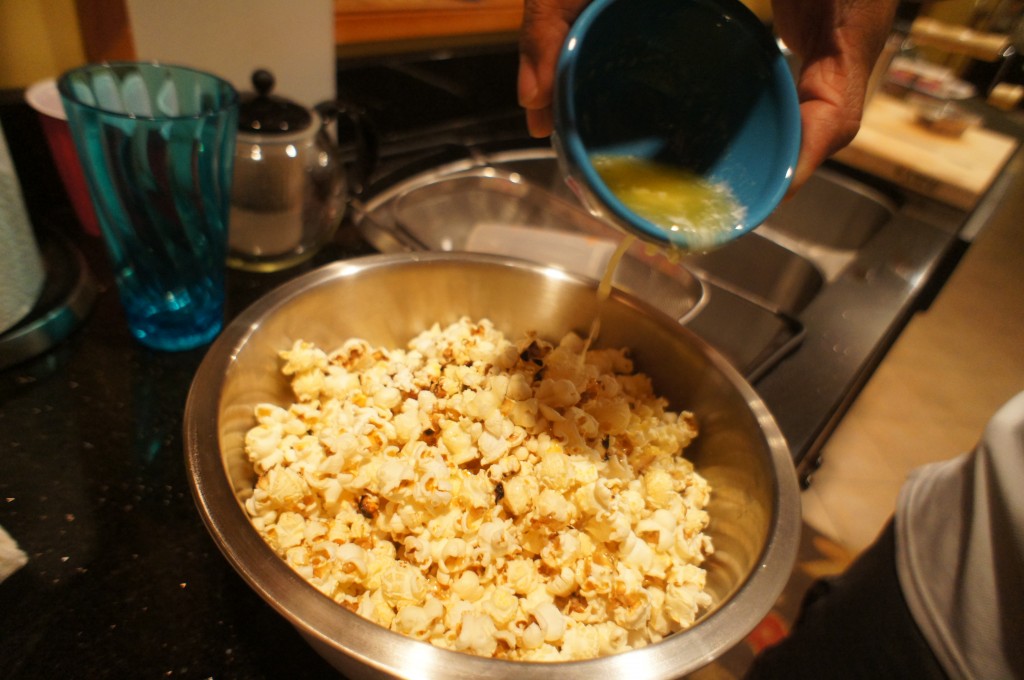 and slather it with an obscene amount of butter and salt !!!
(you'll thank me later)
~*~ fast forward to da morning ~*~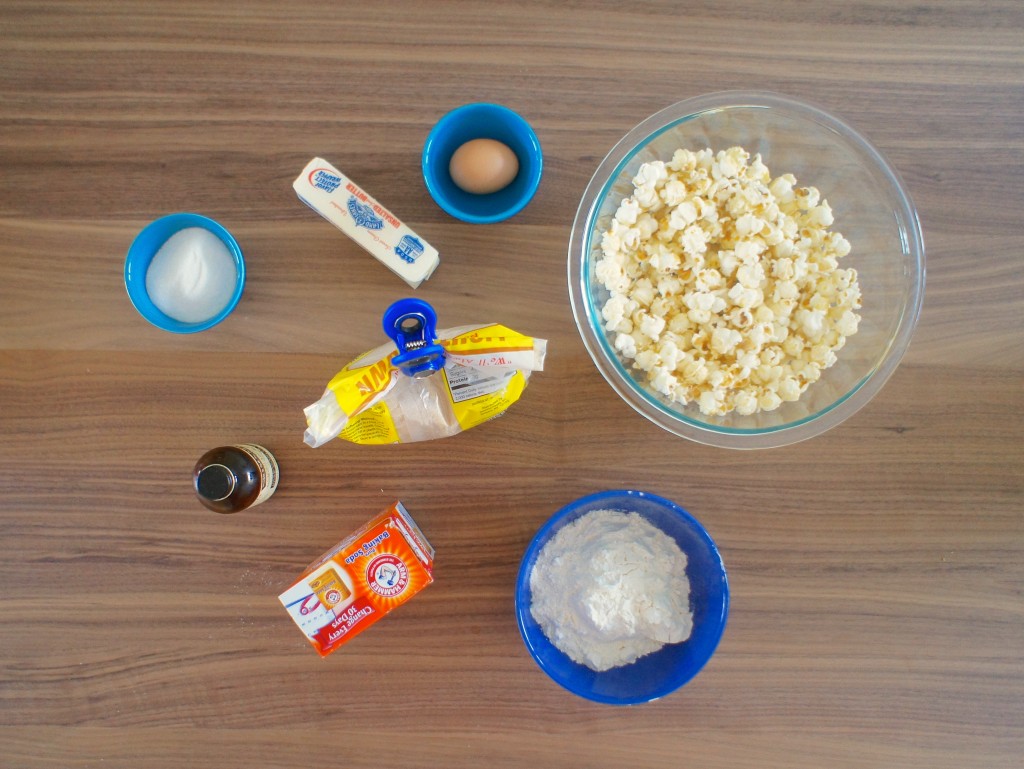 you'll be needing granulated sugar, a stick o butter, an egg, vanilla extract, light brown sugar, baking soda, flour, and a bowl of popcorn!
In a large bowl, beat together the butter, egg, vanilla, and both sugars–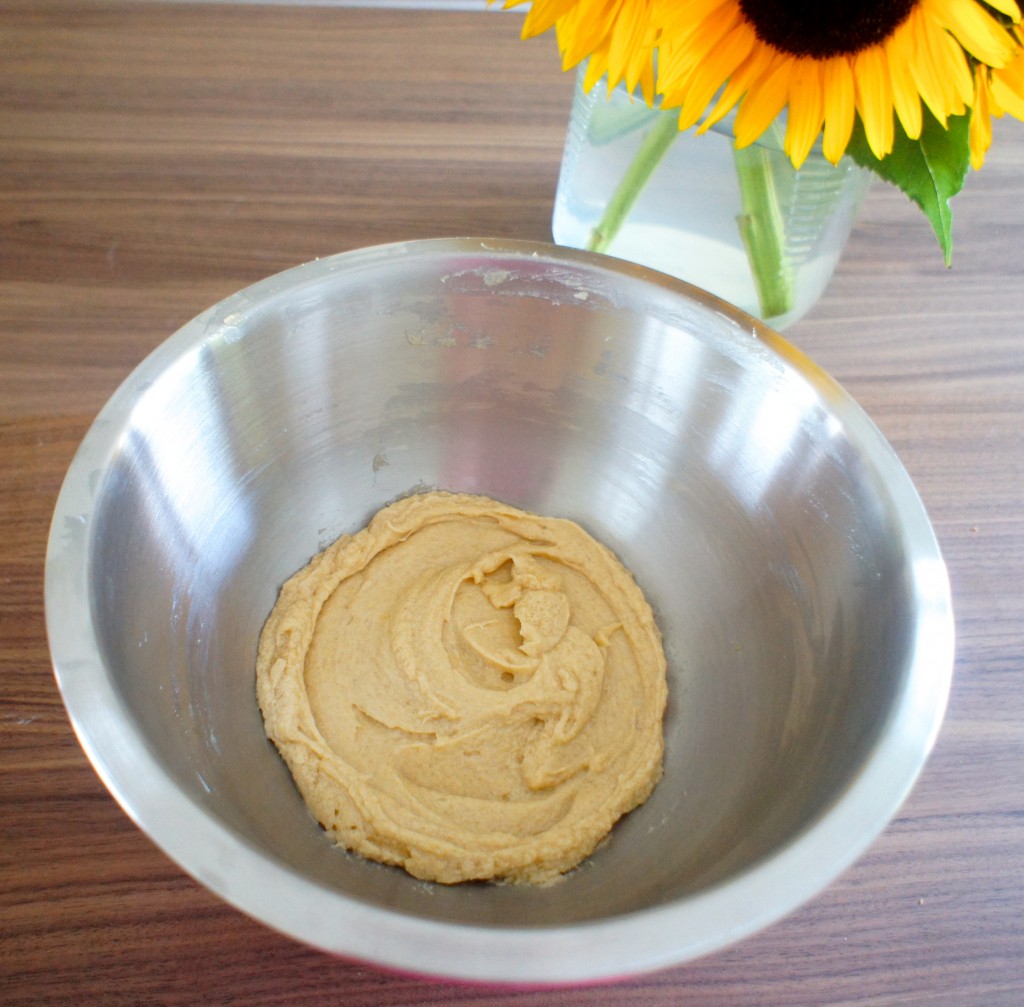 … until it looks like this! (smooth and creamy)
our sunflowers are so cute AW
Whisk flour and baking soda togetha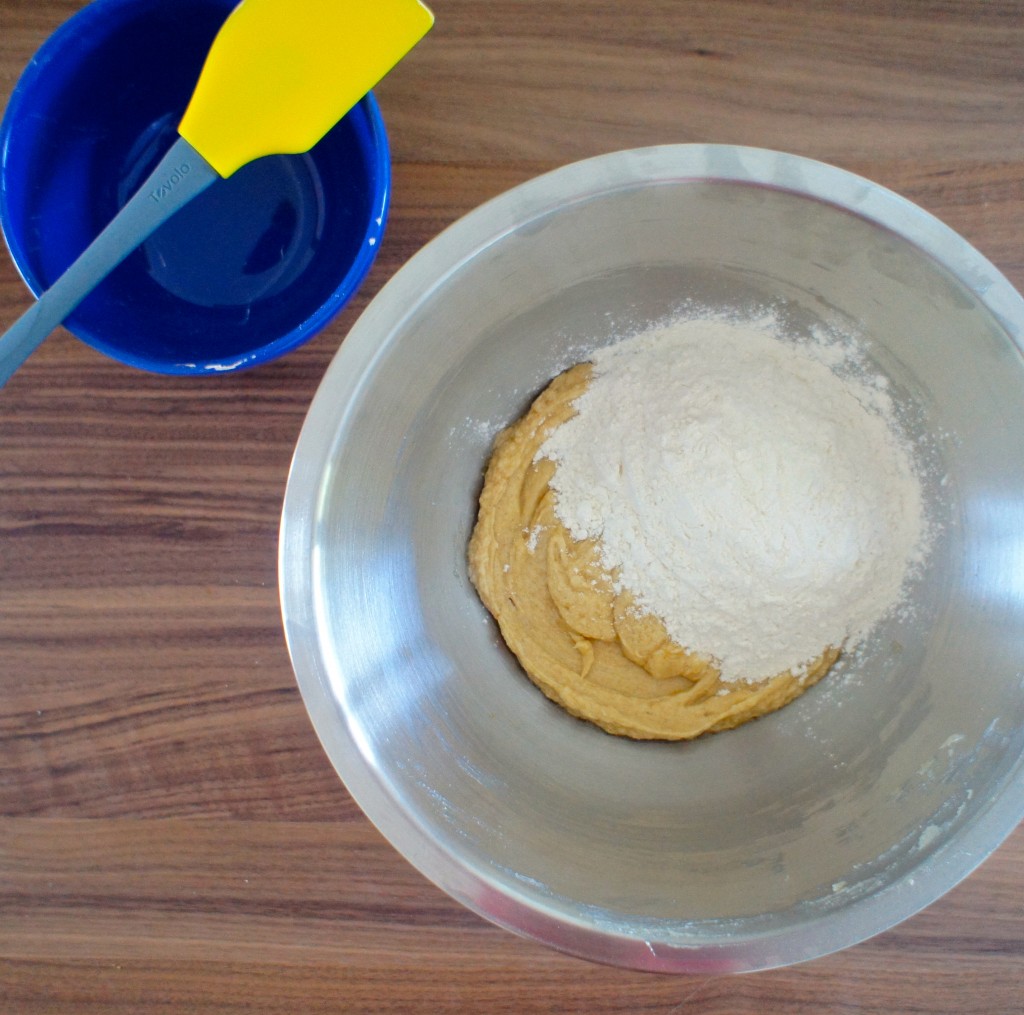 and stir the flour mixture into the butter-sugar mixture…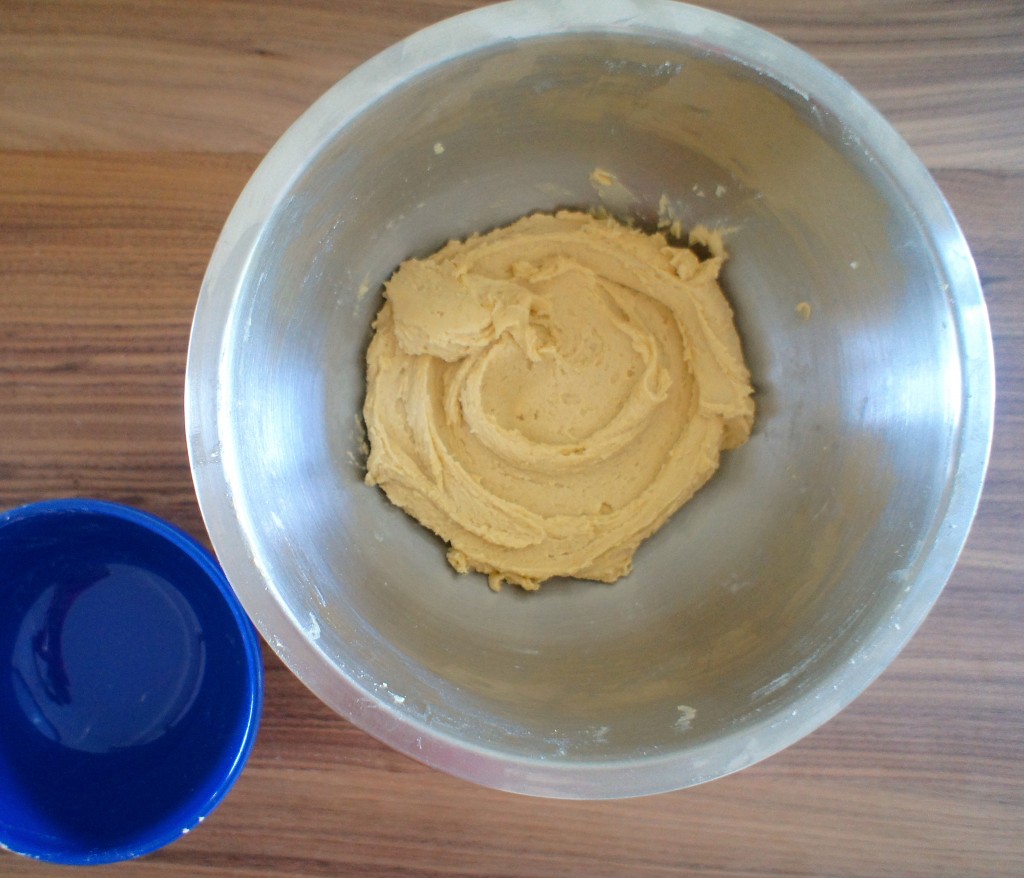 … until combined!
dump in da POPCORN
(sunflowers seem to be a recurring theme in this post??)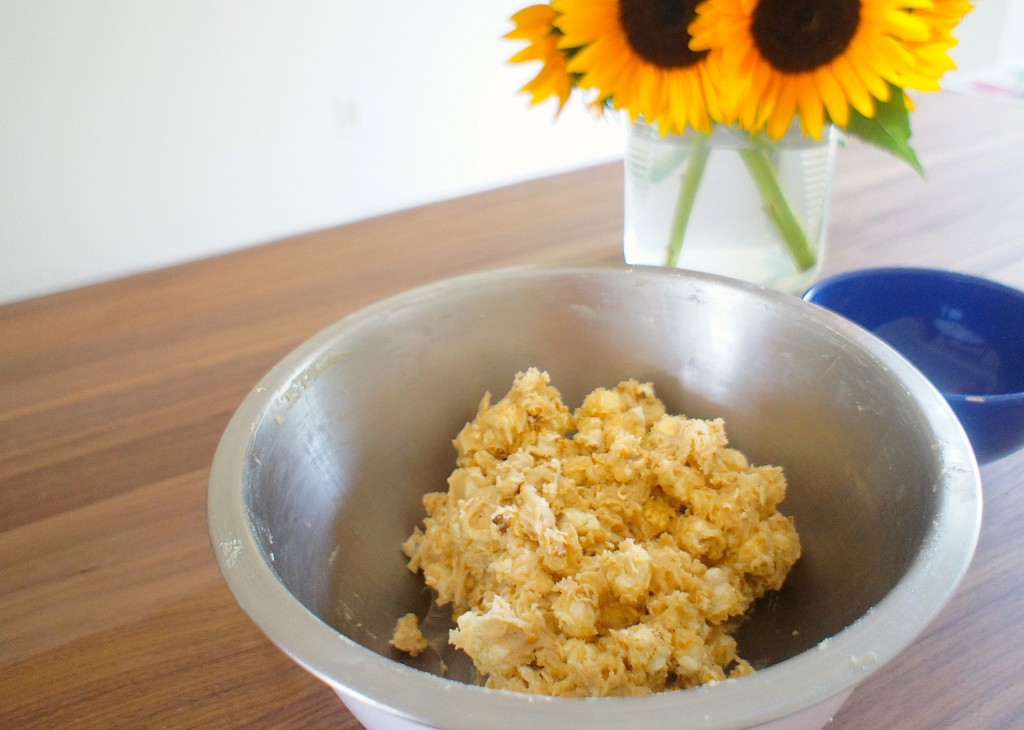 mix it until it looks like this funky glob!
(I got kinda freaked out at this point bc there was literally 90% popcorn and 10% dough and it seemed like I'd really messed it up this time??! but no worries it all works out in the end)
scoop out and sprinkle LIBERALLY with kosher salt!
bake @ 350 for about 10-12 minutes until they look like THIS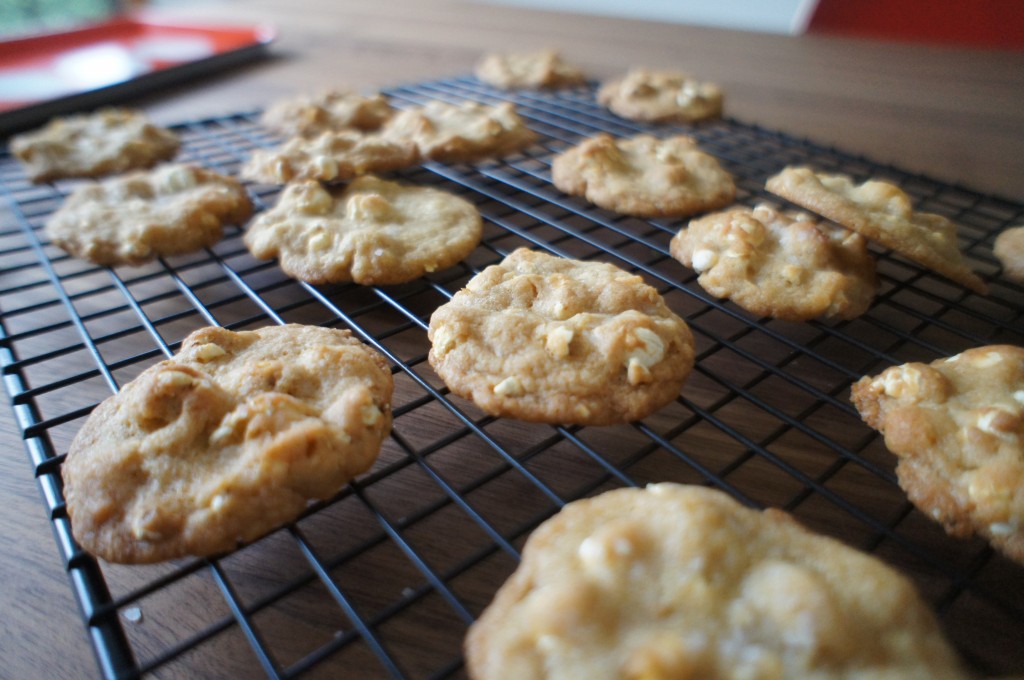 no more funky globs!!
let cool for a minute or two to firm up before transferring
force your dad to eat 3 cookies (◠‿◕✿)
salty buttery popcorn cookies:
from the smitten kitchen cookbook, by deb perelmen
ingredients:
2 tablespoons vegetable oil or canola oil
1/3 cup popcorn kernels
1/4 teaspoon table salt
1 tablespoon melted butter
1/2 cup unsalted butter, softened
1/2 cup packed light brown sugar
1/3 cup granulated sugar
1 large egg, room temperature
1/2 teaspoon vanilla extract
1 1/4 cups all-purpose flour
1/2 teaspoon baking soda
directions:
To make the popcorn:Â Heat oil over medium-high heat in a large saucepan until hot. Add the kernels, and cover, shaking the pan to make sure all the kernels are in contact with the bottom of the pan. Â As soon as you hear the first few kernels pop, shimmy the pan until all of the kernels pop (5 minutes or so). Â Remove from heat, add melted butter and salt, and transfer to bowl.
Dough: Preheat the oven to 350 degrees.  In a large bowl, beat together butter, sugars, egg and vanilla until smooth. Whisk flour and baking soda together.  Stir flour mixture into butter-sugar mixture, until combined.  Fold in popcorn, making sure to get dough well distributed.  It's okay if the popcorn breaks as you're mixing, and don't worry if it seems like there's too much popcorn for the amount of dough.  It all works out in the end. 
Bake:Â Roll dough into mounds the size of a golf ball or slightly bigger. Â Place on a parchment lined baking sheet, making sure to leave a 2 inch gap between cookies. Â Bake for 10-12 minutes, or until edges are golden brown. Â Let cool for a minute or so on the baking sheet before transferring to a rack to finish cooling.
Makes about 24 cookies
thank you to jackie for the cookbook!!