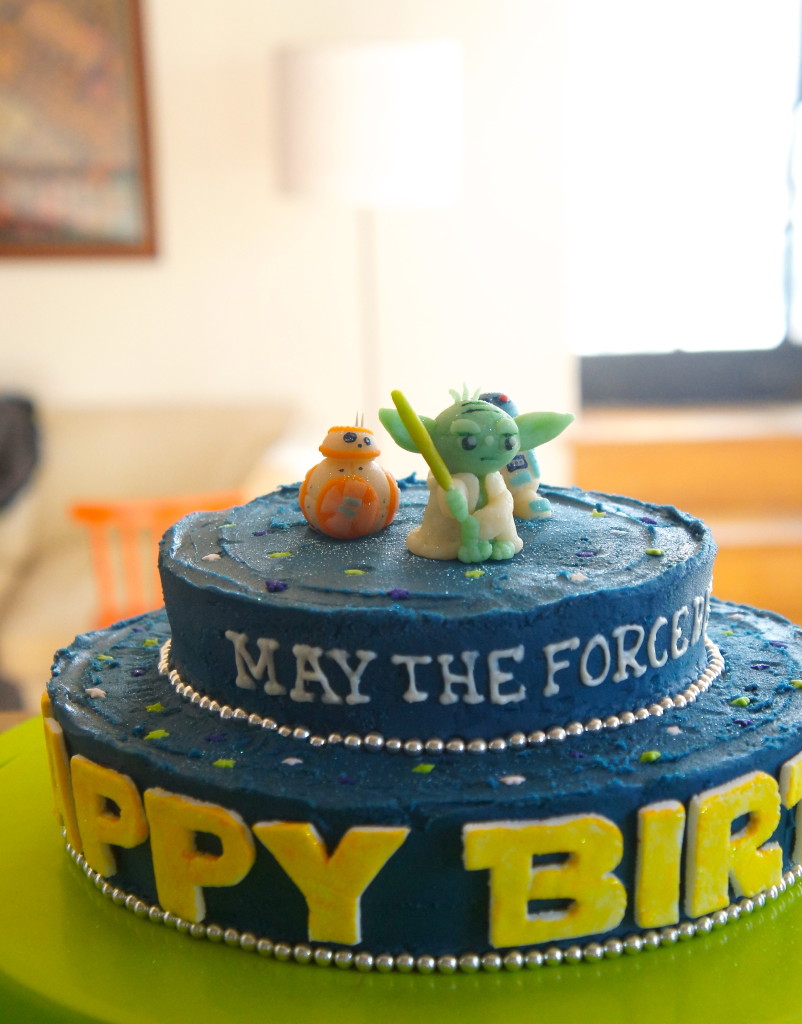 Okay, I lied. It was actually two days ago… in my kitchen. But anyways, I made a star wars cake for Bubby's birthday! And it was pretty fun! (although it wasn't that fun when I was adding each dragée on one at a time with tweezers at 1:30 in the morning… but I digress).
I'm actually kind of a faux star wars fan, considering I've only seen the new movie (and like parts of the 1st movie). But Bubby's basically told me everything that ever happens so I don't think there's any point watching the rest of the movies now to be honest. The only reason I watched the new one in the first place was because we were in India during December and my brother and dad were going to see it (cause it had just come out) and they had an extra ticket so I was like "what the heck" and I just went. And I'm glad because I really liked it! Although I'm not sure if I can ever take it seriously again after watching this…
But anyways, I'm a total star wars freak now. So when Bubs asked me to make him a star wars cake for his birthday I was like YES!