So my younger brother and younger sister have lately been obsessed with some ridiculous app called "bakery story"– I don't really know what it entails (and I honestly don't wanna know) but what I DO know is that every morning the second they wake up the first thing I hear is the stupid BAKERY STORY theme song and the only thing I hear them discuss during breakfast is whether or not they baked their cappuccino brownies the night before and if the blueberry buckle is ready yet. I find this all very ironic as neither of these two have the slightest idea of how to bake anything or even what a buckle is (!!).
But anyways, they share a room and usually they go to bed earlier than me because I tend to have a LITTLE more homework than them (note: A LOT MORE)– so the other night it was getting pretty late and I had to go get something from their room when I heard my 9 year old brother squeak my name!
and I was like "WHAT"
and he was like "I just came up with the best thing ever!! wouldn't it be cool if chocolate raspberry scones were a real dessert"
to which I replied "I have news for you, they ALREADY exist"
and then he said "wouldn't it be cool if blue raspberry brownies were a thing"
to which I responded "that is disgusting"
"and also blue raspberries aren't even real fruits."
but I guess I owe this idea to him, and I guess he must've been influenced by *deep sigh*Â bakery story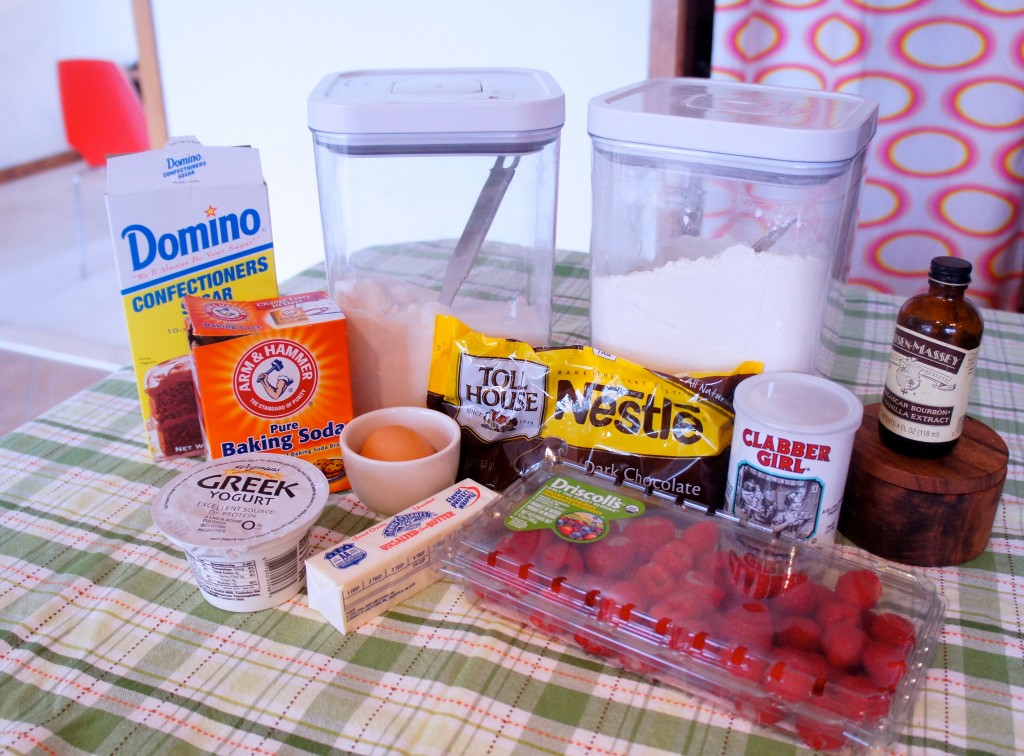 here's what you'll need!!
butter, yogurt, an egg, raspberries, chocolate chunks, vanilla extract, salt, and various white powdery substances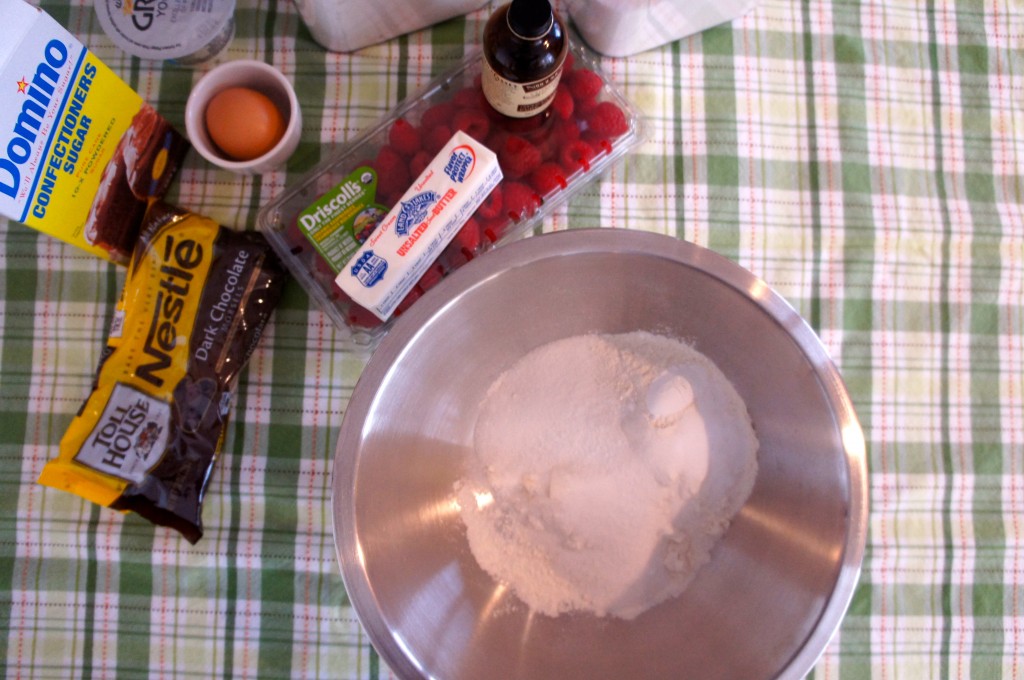 dump all of the powdery stuff into a bowl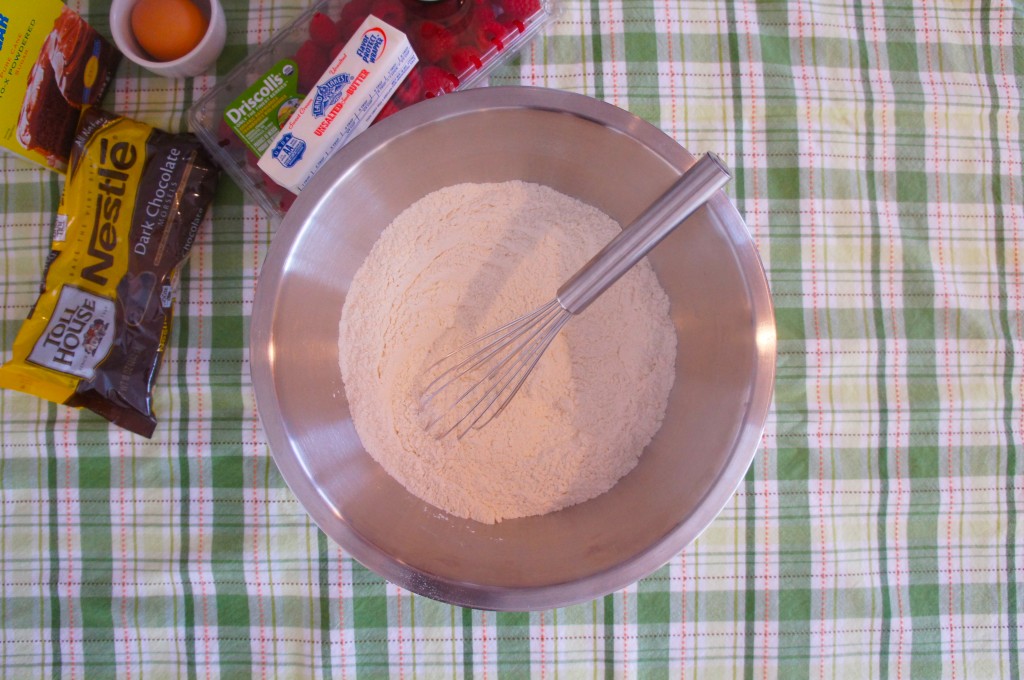 whisk it up!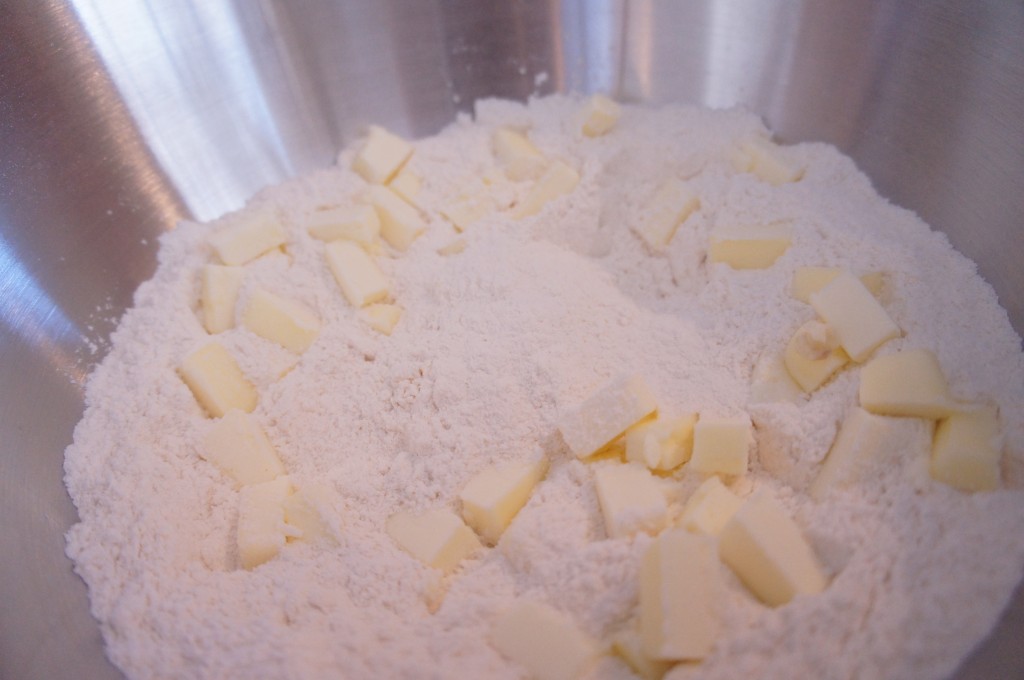 cut butter into tiny cubes and add it to the flour mixture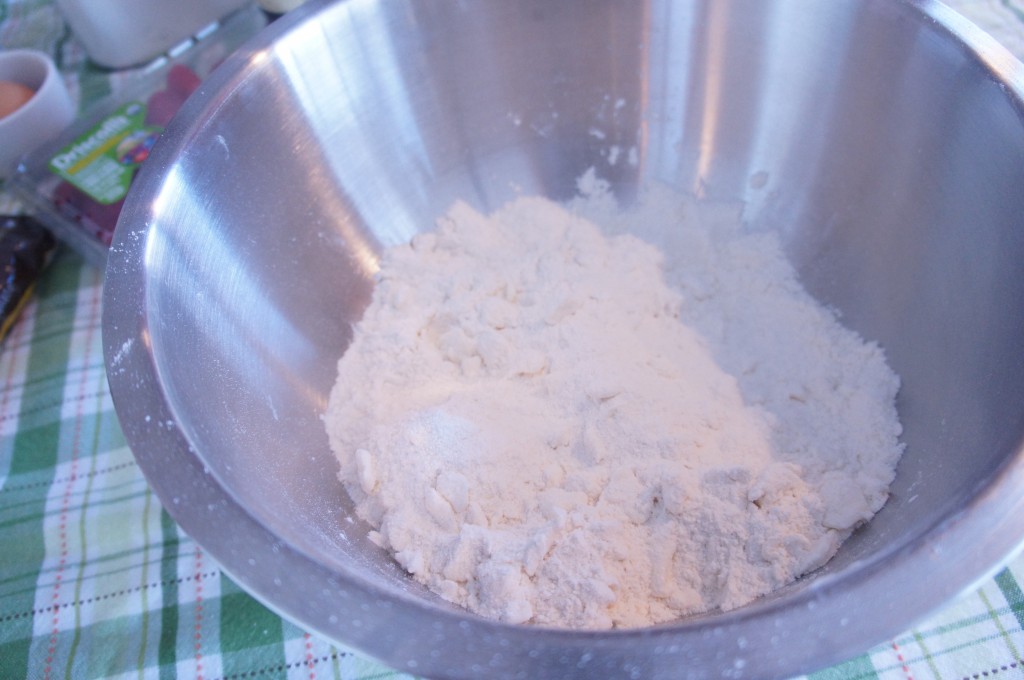 chop it in with a pastry cutter (or your fingers!) until it looks like so…!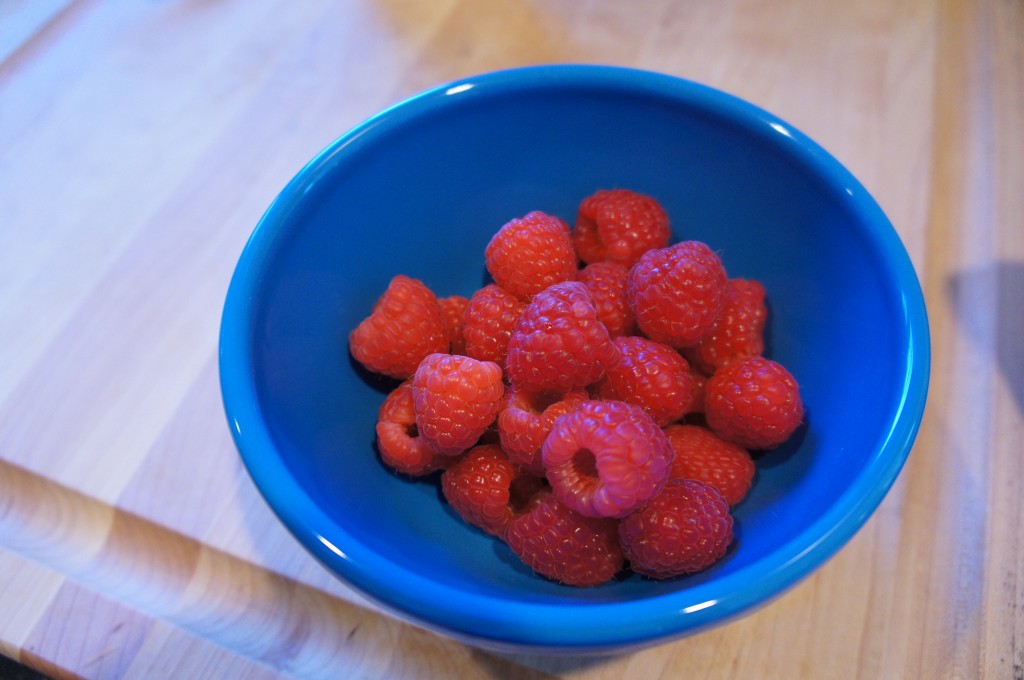 get some raspberries!!
(raspberries are the spice of life)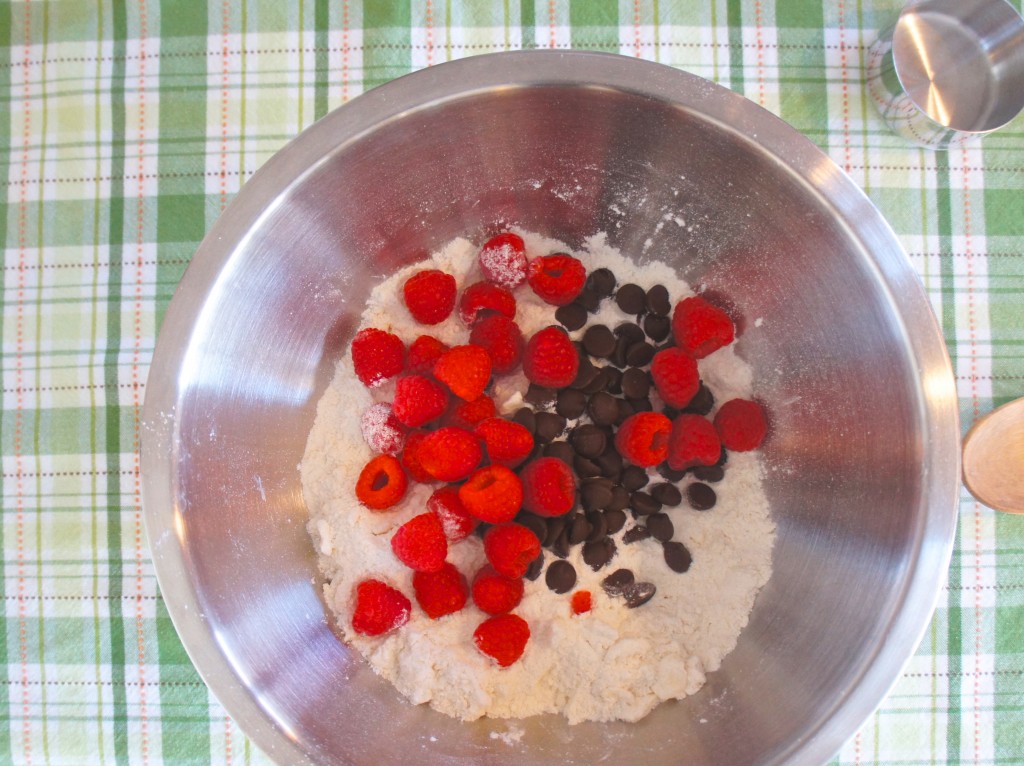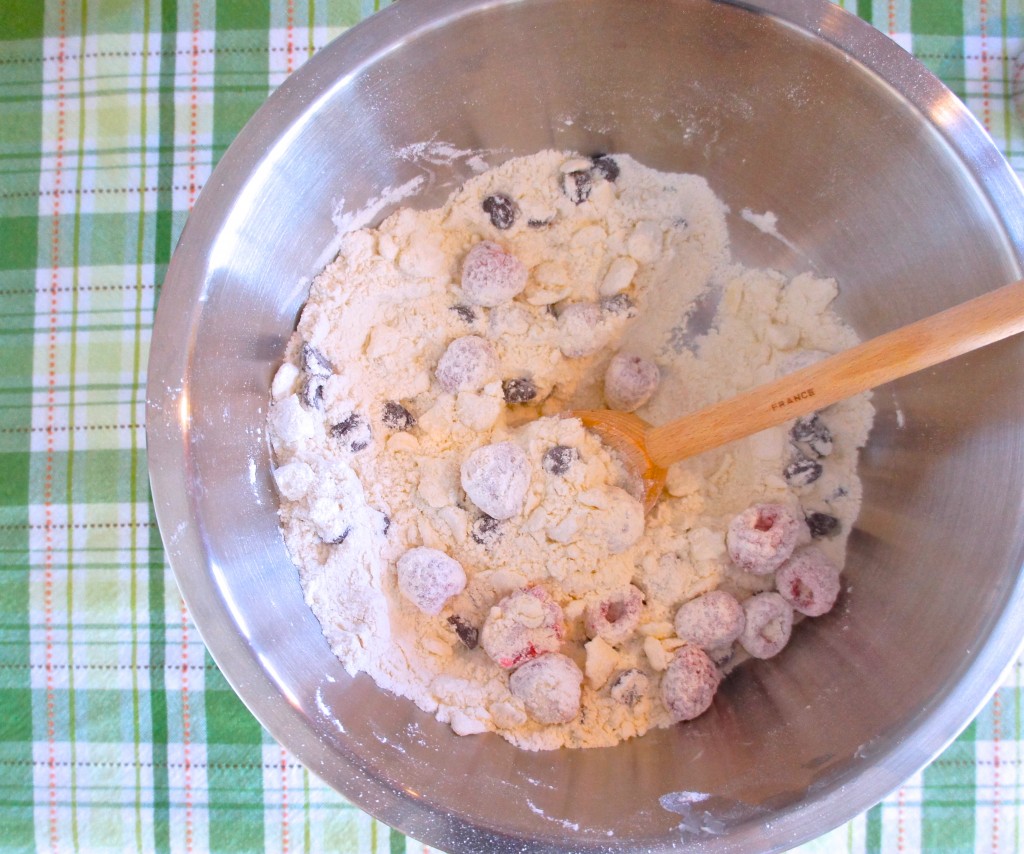 add the raspberries/chocolate and mix until coated with flour mixture!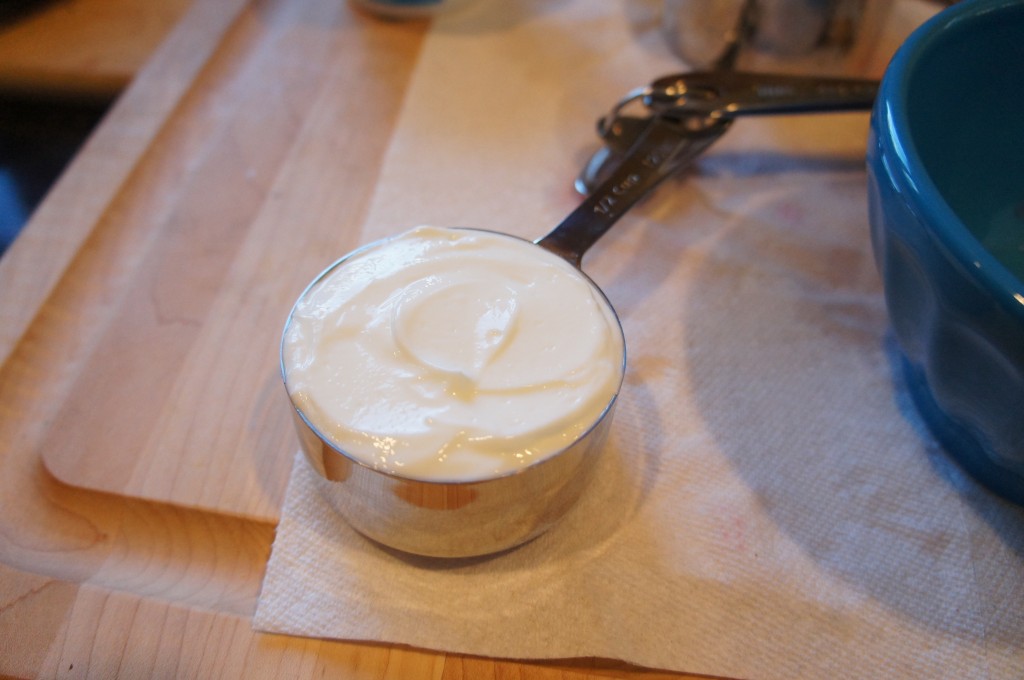 then get some yogurt
(recipe said whole milk regular but we used greek and it worked fine!)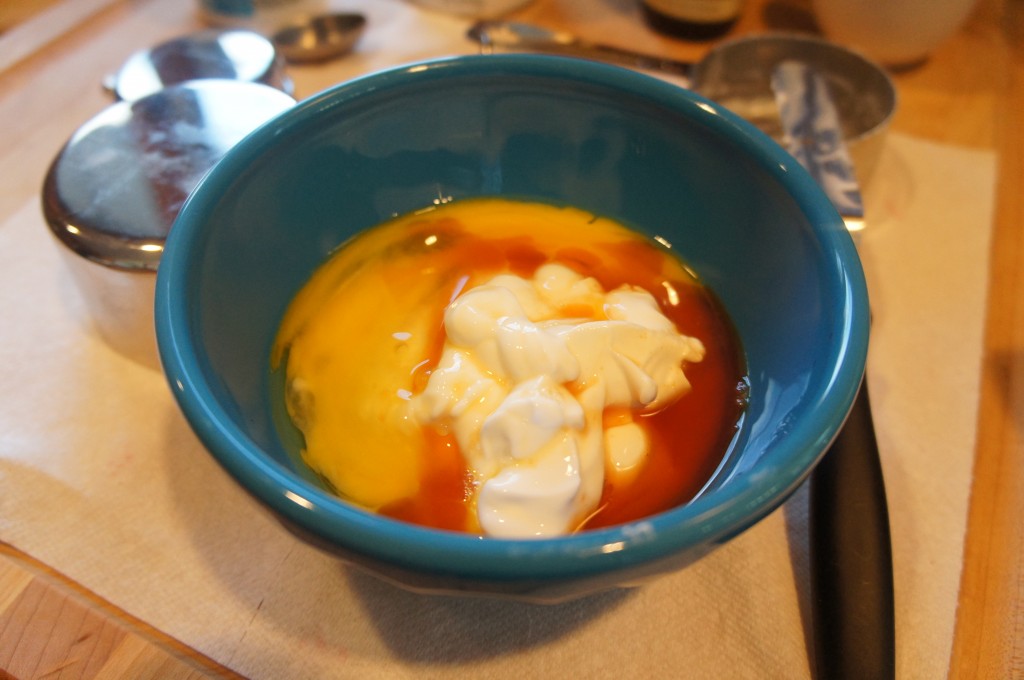 add it to a bowl with vanilla and beaten egg
(i was gonna make a gross comparison as to what this picture looks like but i'll restrain myself)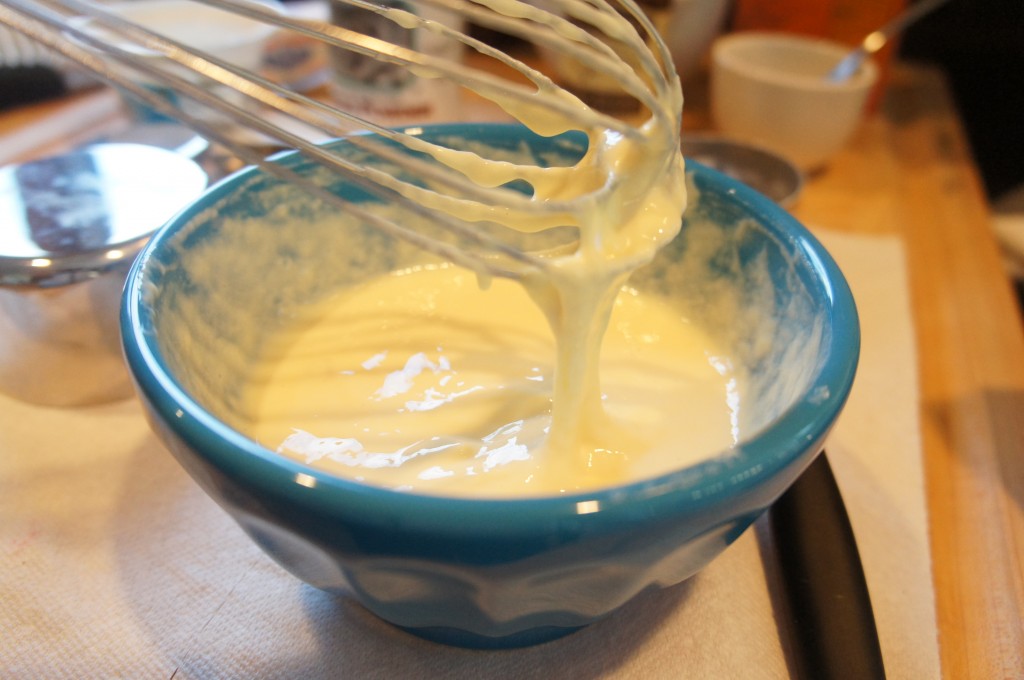 mix until it looks slightly less weird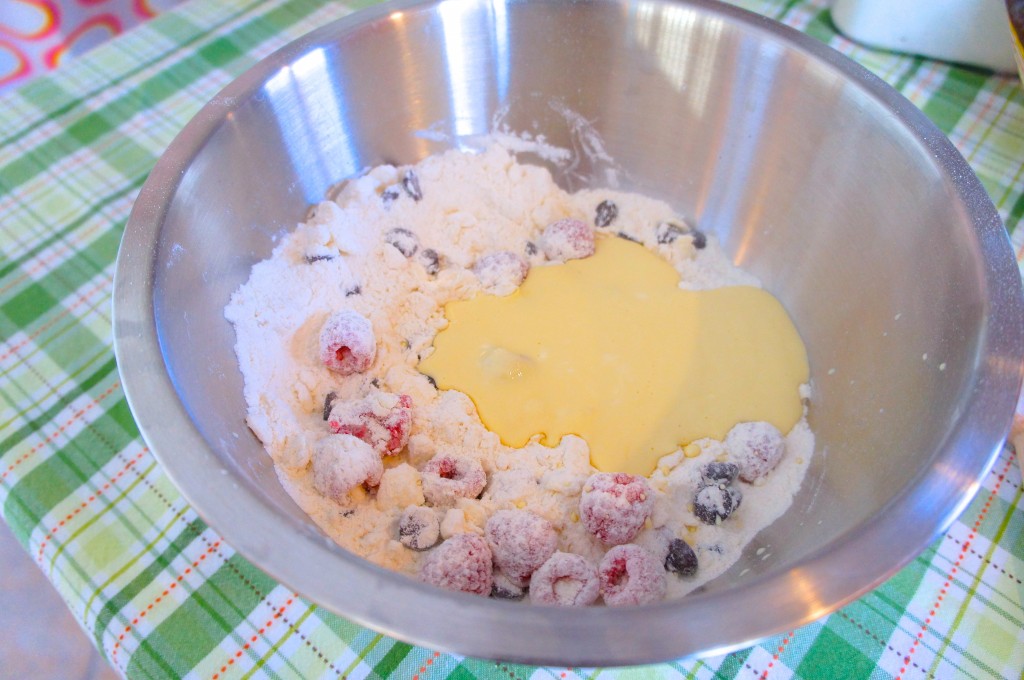 add to dry ingredientzZ
sorry for those extra z's they just slipped out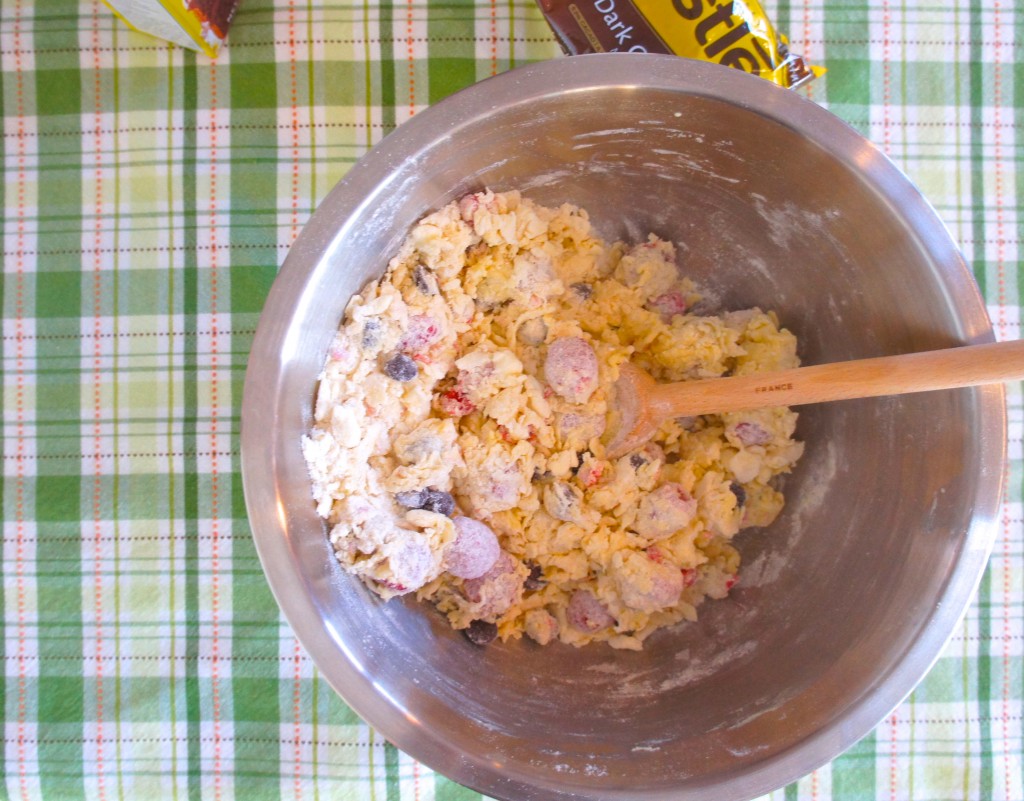 mix until just combined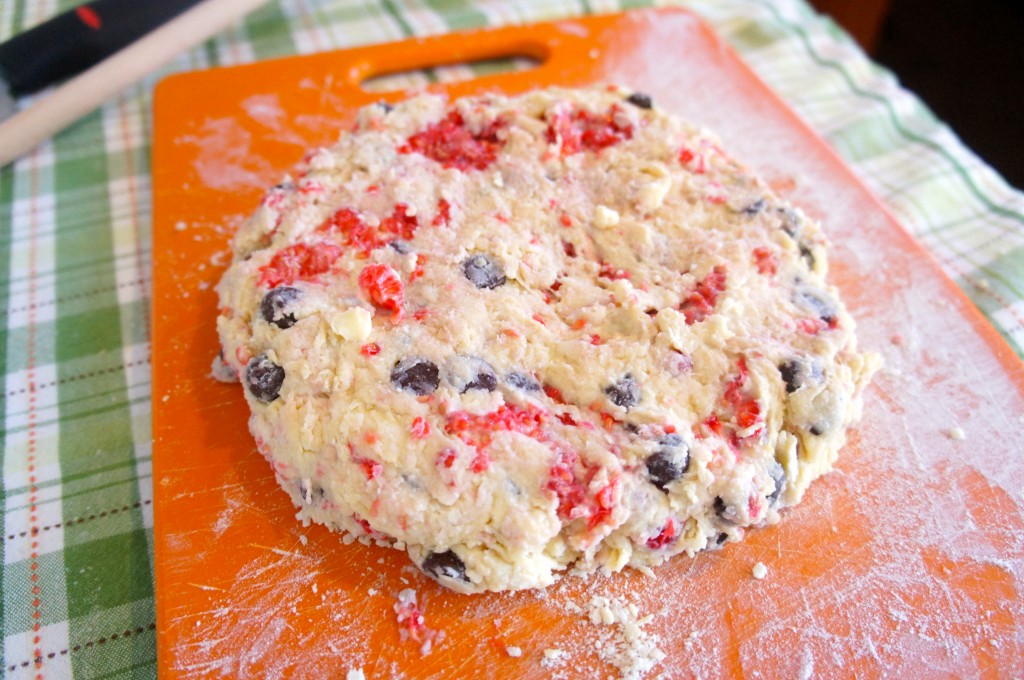 form into a lumpy disc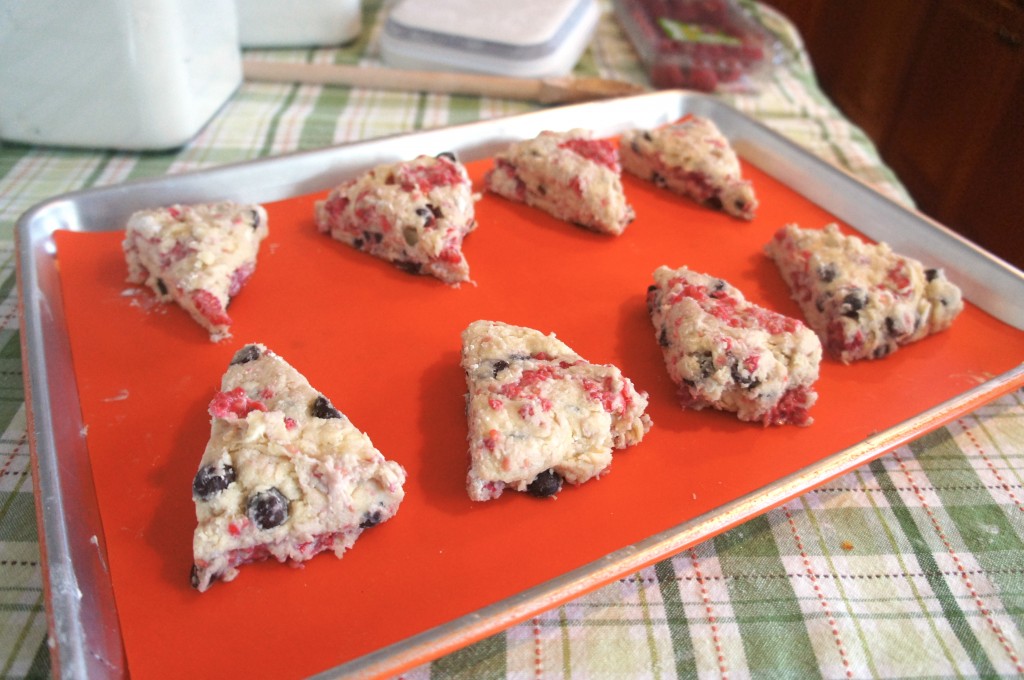 cut into 8 scones!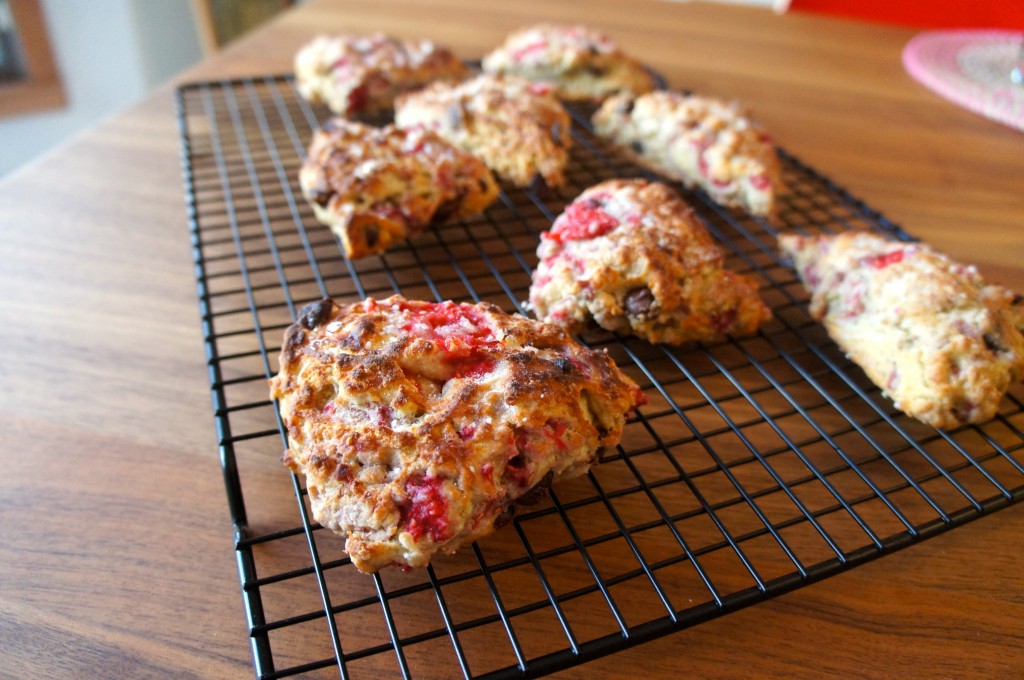 ahhHHHHhhahhah they're so pretty
ok let's see if my brother approves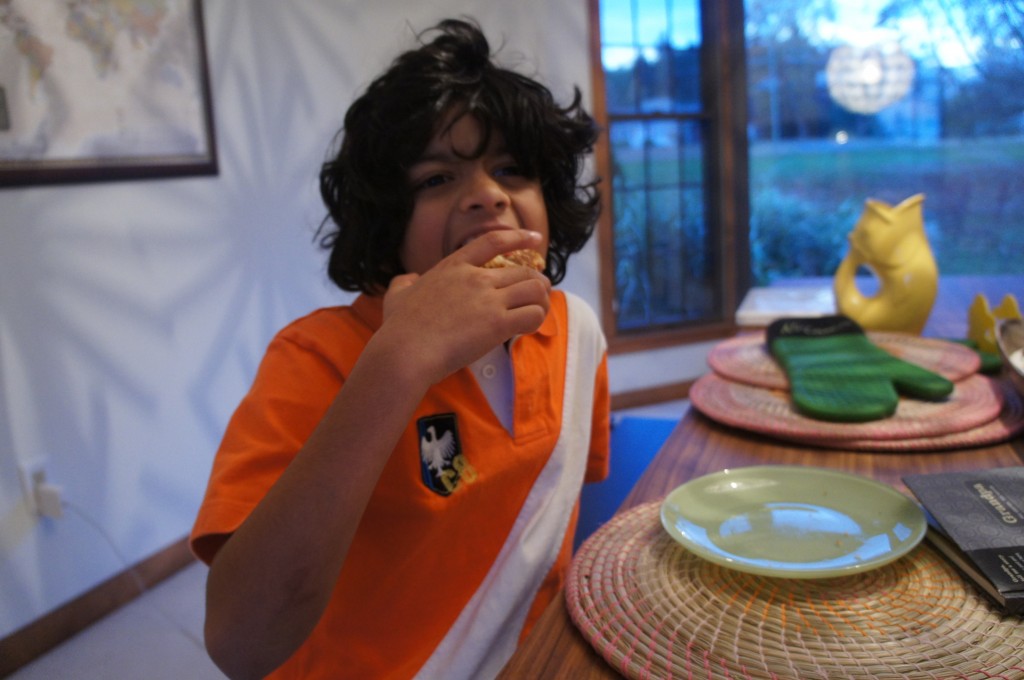 um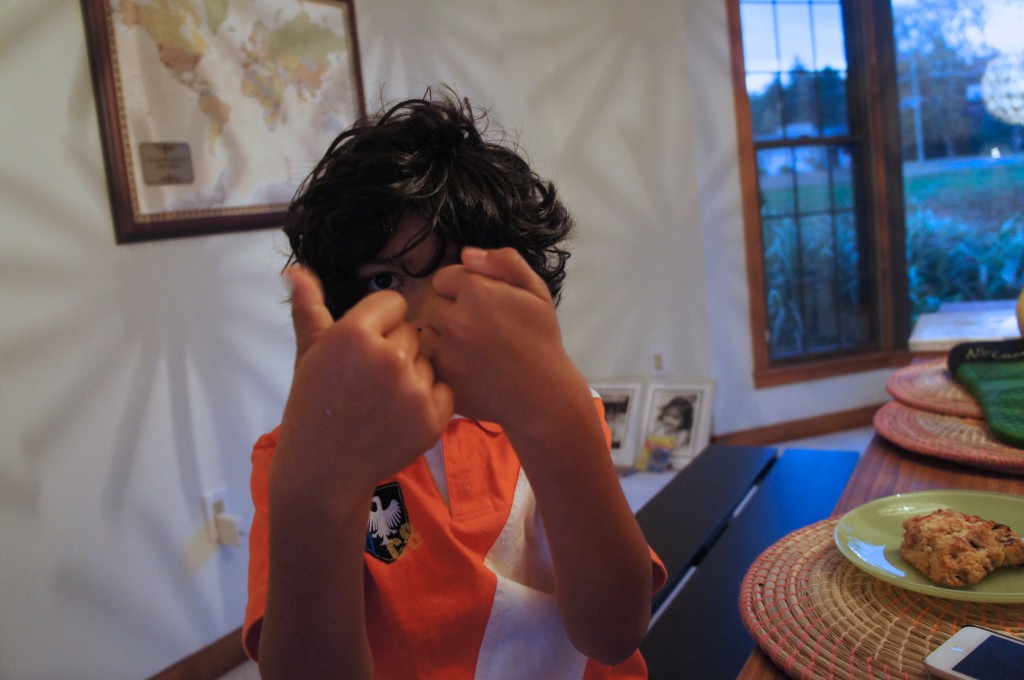 thumbs up???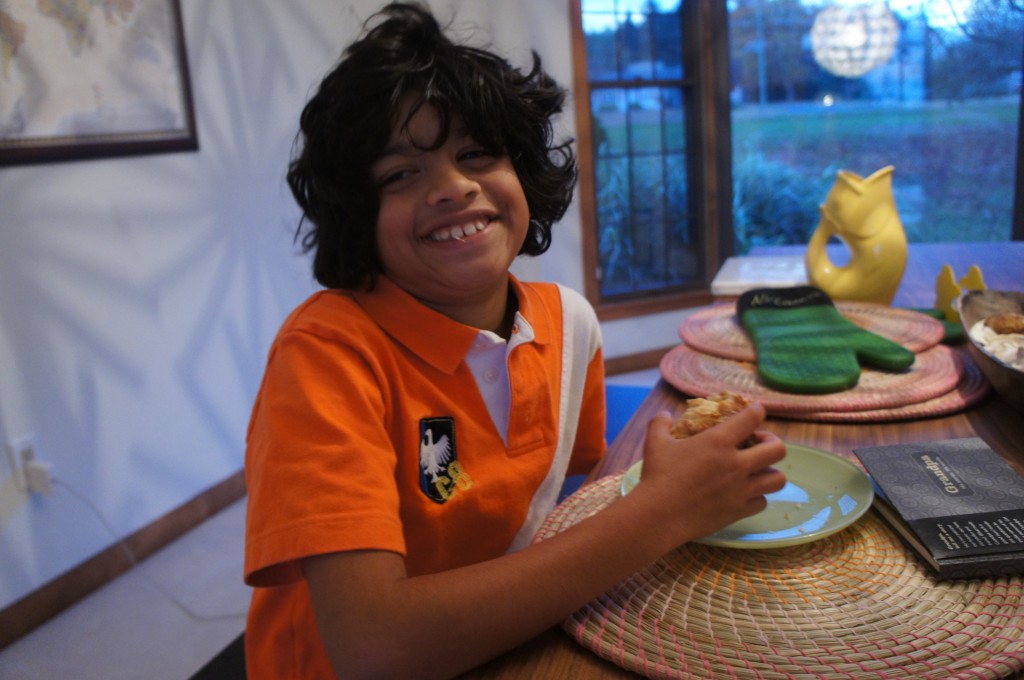 ok I guess he likes it!
(what a twerp)
dark chocolate chunk raspberry scones:
adapted from the joy of baking
ingredients:
2 cups (260 grams) all purpose flour
1/3 cup (65 grams) granulated white sugar
1 teaspoon baking powder
1/2 teaspoon baking soda
1/4 teaspoon salt
6 tablespoons (75 grams) unsalted butter, cold and cut into pieces
2 ounces dark chocolate chunks or chips (about 1/2 cup) (50 grams)
3/4 cup fresh or frozen raspberries
1/2 cup (120 ml) whole milk plain yogurt
1 teaspoon pure vanilla extract
1 large egg, lightly beaten
instructions:
In a large bowl, whisk together the flour, sugar, baking powder, baking soda and salt. Cut the butter into small pieces and blend into the flour mixture with a pastry blender or two knives. The mixture should look like coarse crumbs.  Stir in the chocolate chunks (chips) and raspberries. In a small measuring cup whisk together the yogurt, vanilla extract, and egg. Add this mixture to the flour mixture and stir just until the dough comes together. Do not over mix.

Transfer to a lightly floured surface and knead the 

dough gently four or five times and then pat, or roll, the dough into a circle that is about 7 inches (18 cm) round and about 11/2 inches (3.75 cm) thick. Cut the dough into eight triangles. Place the scones on the baking sheet.

Bake for about 18 to 20 minutes or until golden brown and a toothpick inserted in the middle comes out clean. Remove from oven and place on a wire rack.

Although not necessary, if you want the tops of the scones to be crispy,

then turn your broiler on high. Sprinkle confectioners (powdered or icing) sugar over the tops of the scones and place them under the broiler. Broil for just a few seconds, turning the pan as necessary, until the sugar has melted and turns golden brown. Make sure to watch the scones carefully as the sugar will burn very quickly. Transfer to a wire rack to cool.
Makes 8 scones.