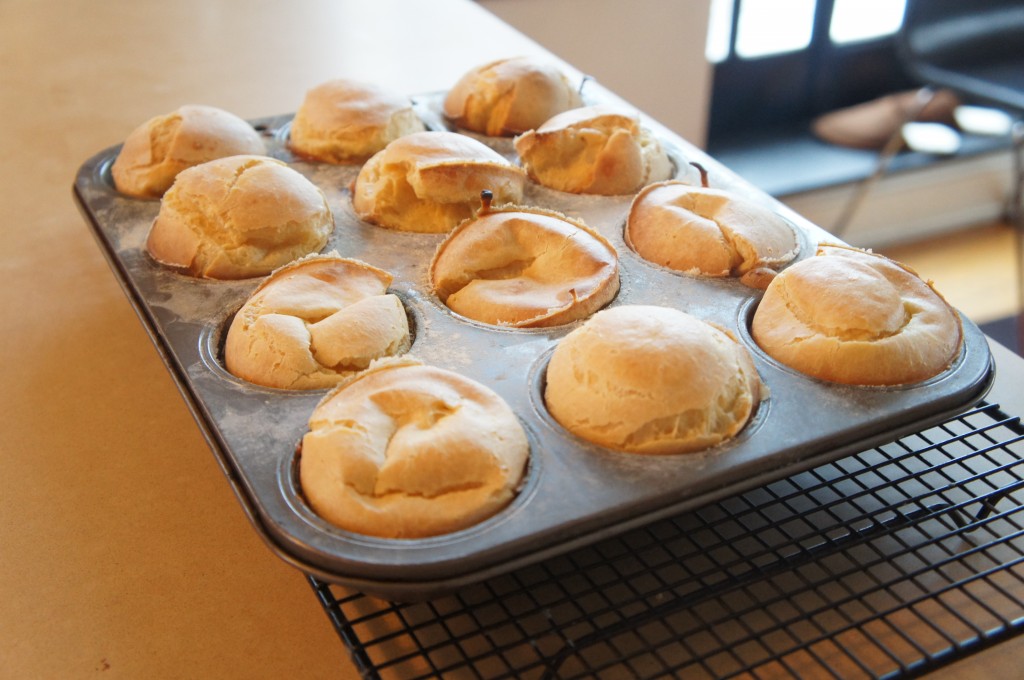 hey guys!!
ok so I've been kind of gone for like maybe a month haha um well I know this isn't much of an explanation but basically my school decided to come up with the stupidest midterm schedule they could've possibly conceived and it stunk a lot and kind of took up a few weeks of my life but the good news is that I have emerged out the other side fully intact and to celebrate I made some popovers!!
I've honestly only ever eaten popovers like maybe twice in my life before both of which were like 10 years ago so frankly I have no idea why I decided to make these today. All I know is that I was desperately flipping through old Martha Stewart magazines looking for baking inspiration when I may or may not have flipped past a recipe for popovers-
of course my first impulse was to ask "will this require a lot of physical effort" to which my mom replied "no" so I decided then and there that I would whip up some stellar popovers for the blog in 20 minutes (my FIRST MISTAKE)
I decided to use a recipe from Cooks Illustrated because I figured I couldn't mess that up?? I guess it did work in the end but here's the thing: it did NOT take 20 minutes (more like it took a whole day haha)
anyways… it started with 3 tablespoons of melted butter!
then you need 3 eggs which you should whisk until light and foamy (forgot to take a picture lol sry)
then! take the milk and heat it to EXACTLY 110 degrees (I honestly have no idea why, I was just following the recipe here)– then pour it slowly into the egg/butter mixture! (be careful because you don't want the heat of the milk to cook the eggs which would be a travesty)
yes travesty successfully avoided
assemble a mixture of flour and salt and sugar (I think??)
pour the egg/butter/milk mixture into the flour mixture!
ha haHHAHahah so at this point it got super extremely lumpy and I was kind of having a crisis because I was sure I'd messed something up and the recipe said to "whisk until no lumps remain" meanwhile it looked to me like it was entirely composed of lumps??
but then I kept mixing it and it ended up looking like this so I guess that's another travesty that I avoided heck yes
woooooo !!
make sure you grease and flour the muffin tins (or popover pan if you have one)!
fill it up– it's ok if it fills up almost all the way… you want them to puff over the top!!
AHHHH i was like super paranoid that they wouldn't rise but THEY DID yesyesyes
AWWWW YESSSSS
THEY'RE SO CUTE
cut them open and eat with butter (strawberry butter is best!! except we didn't have any haha)
also make sure you have a cute baby to share with… this is mandatory the recipe will not work otherwise !!!
Popovers (adapted from Cooks Illustrated)
makes 6 in popover pan (makes 12 in muffin tin)
INGREDIENTS
3 large eggs
2 cups low-fat milk, heated to 110 degrees
3 tablespoons unsalted butter, melted and cooled slightly
2 cups bread flour
1 teaspoon salt
1 teaspoon sugar
INSTRUCTIONS
 Adjust oven rack to lower-middle position and heat oven to 450 degrees. Grease 6-cup popover pan with vegetable shortening, then dust lightly with flour. Whisk eggs in medium bowl until light and foamy. Slowly whisk in milk and melted butter until incorporated.
Combine flour, salt, and sugar in large bowl. Whisk three-quarters of milk mixture into flour mixture until no lumps remain, then whisk in remaining milk mixture. Transfer batter to large measuring cup, cover with plastic, and let rest at room temperature for 1 hour. (Alternatively, batter can be refrigerated for 1 day. Bring to room temperature before proceeding with recipe.)
Whisk batter to recombine, then pour into prepared popover pan (batter will not quite reach top of cups). Bake until just beginning to brown, about 20 minutes. Without opening oven door, decrease oven temperature to 300 degrees and continue to bake until popovers are golden brown all over, 35 to 40 minutes longer. Poke small hole in top of each popover with skewer and continue to bake until deep golden brown, about 10 minutes longer. Transfer popover pan to wire rack. Poke again with skewer and let cool for 2 minutes. Turn popovers out onto wire rack. Serve.