I don't know about you guys, but fall is basically equivalent to PUMPKIN in my mind (which is funny because a few years ago I was thoroughly convinced that pumpkin was disgusting even though I'd never tried it)
I mean, you have to admit that pumpkin is pretty weird and slimy.
but once I tried it there was NO going back. I think I've basically tried every pumpkin flavored thing there is by now.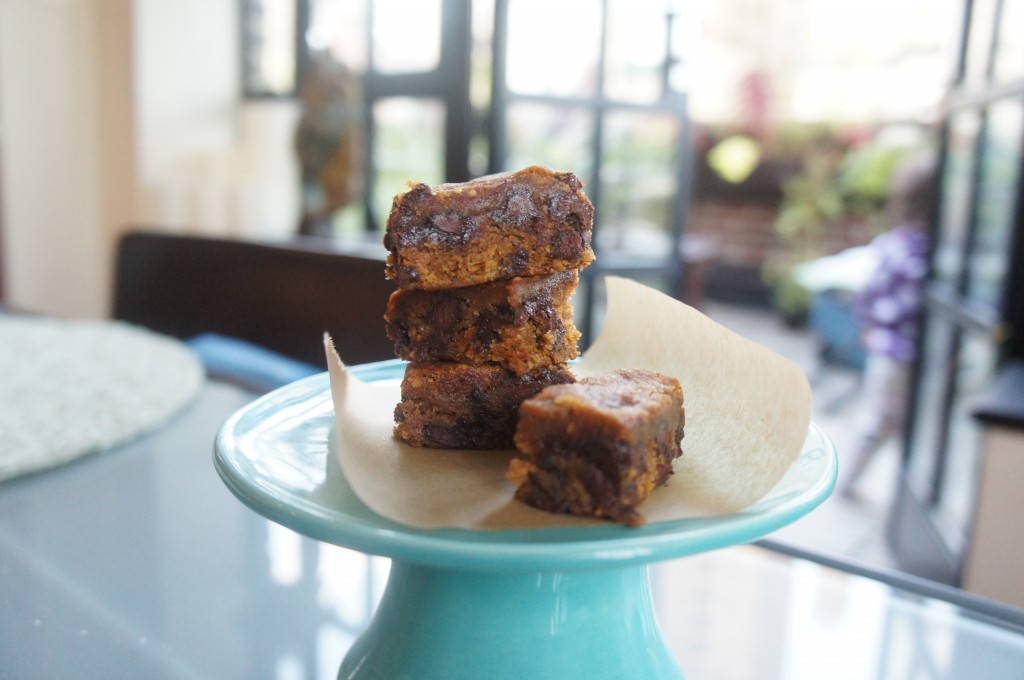 (cough cough the starbucks pumpkin spice latte was disgusting haha)
but the actual BEST thing is the pumpkin pie oh my at shake shack– it's literally a big cup of custard with a whole slice of pumpkin pie whipped in.
SO GOOD
I WOULD LITERALLY TRADE MY FIRST BORN CHILD FOR ONE RIGHT NOW BUt they don't come out until november :,(
SIGH
I guess I'll have to settle for these pumpkin chocolate chip bars
which are, in all honesty, almost as good as the shake shack thing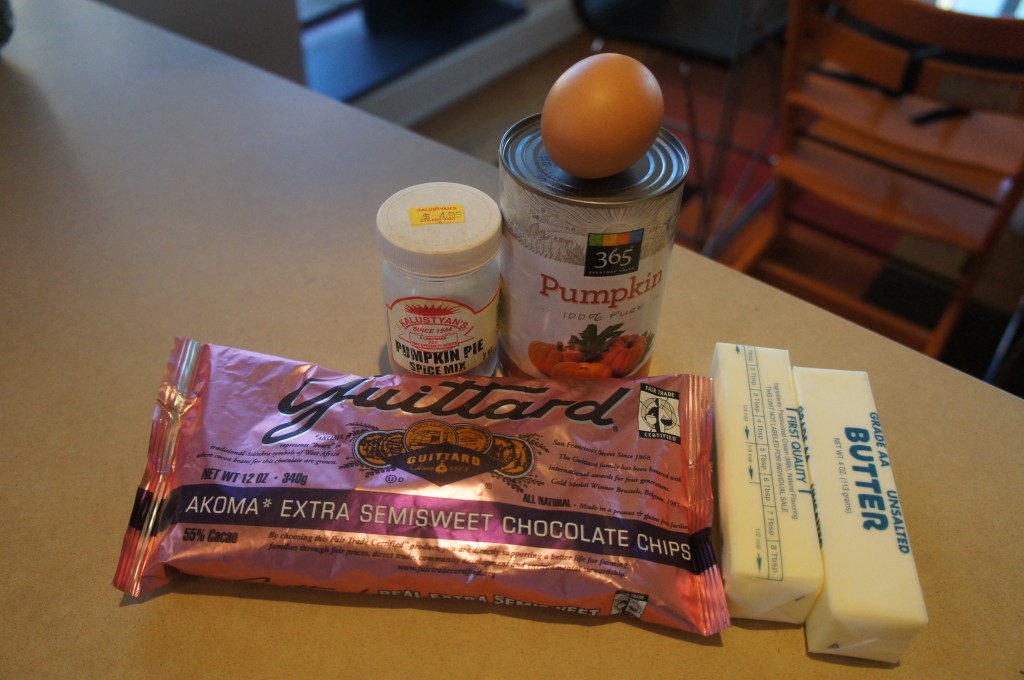 da ingredientz
(pumpkin pie spice, pumpkin puree, chocolate chips, butter, egg)
cream butter and sugar until smooth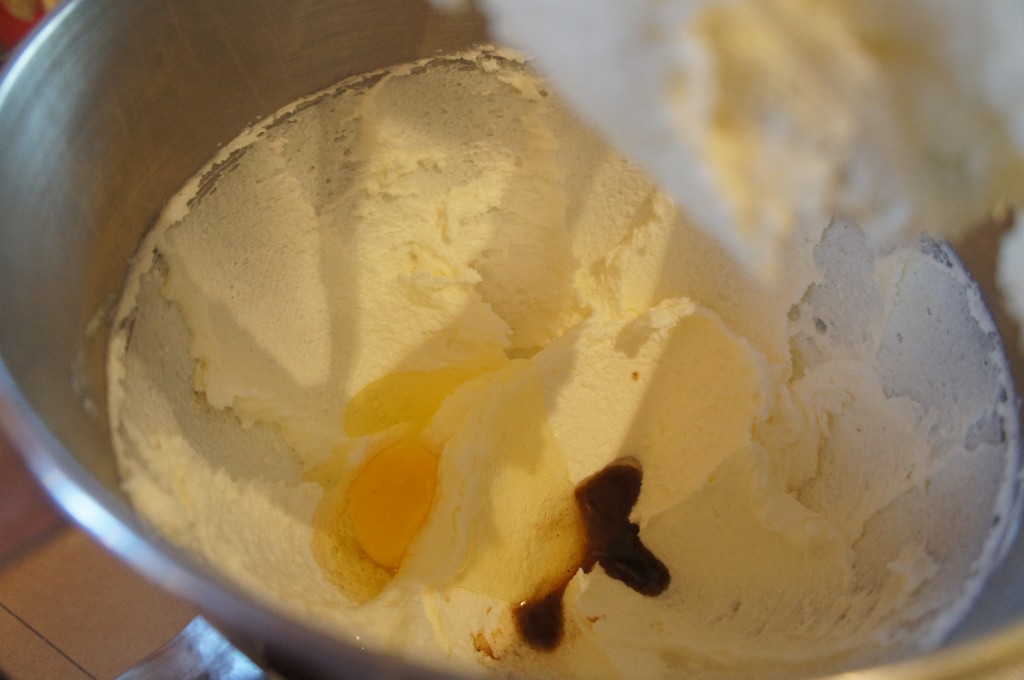 add egg and vanilla !!
!!!!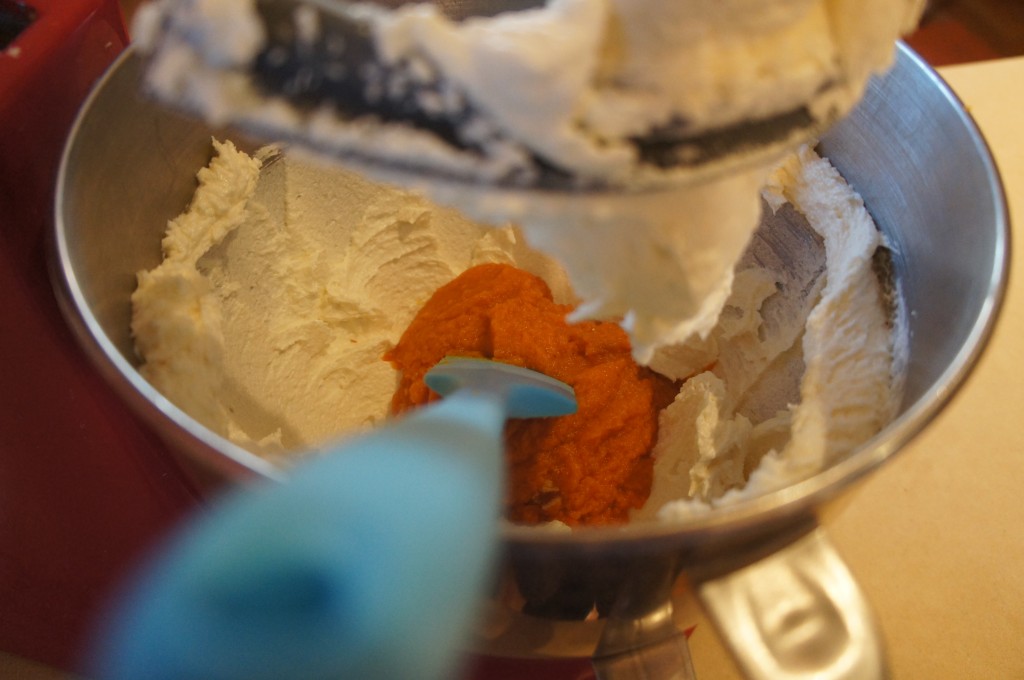 beat in pumpkin puree
(this is the stage that makes me question my love of pumpkin
bc slimy)
MUCH BETTER
add the dry ingredientzzZ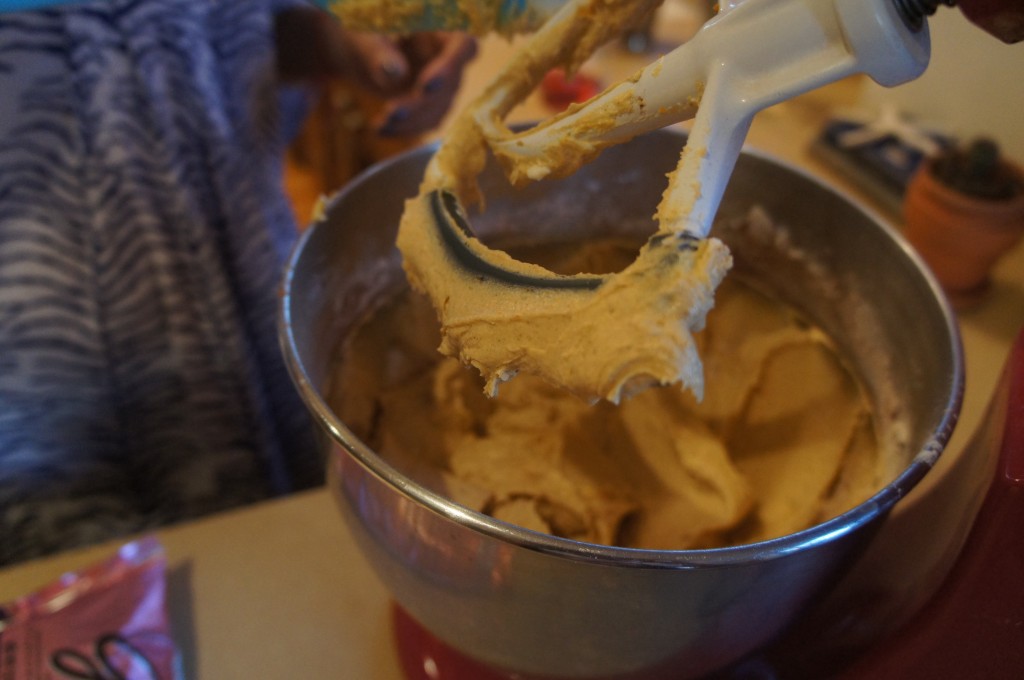 glorious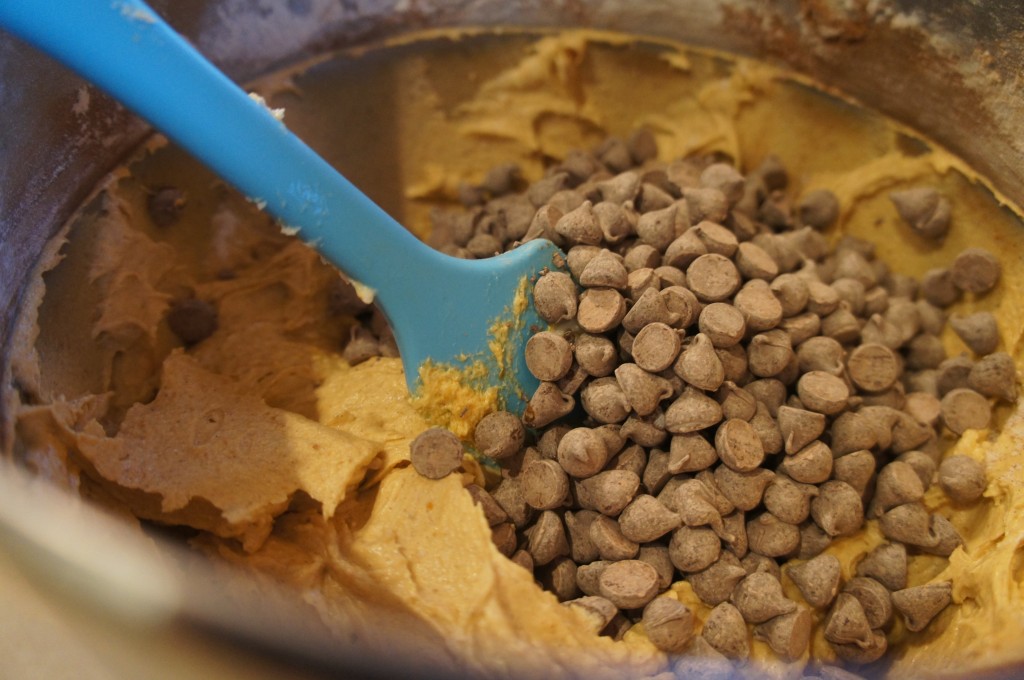 dump the chips in the batter!!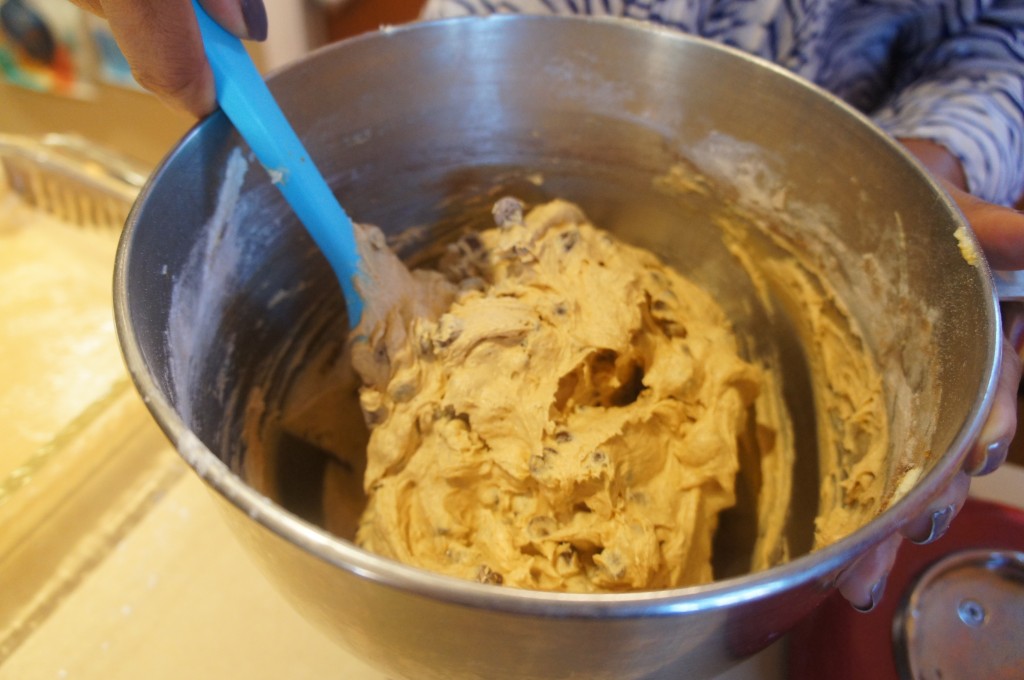 mix the chips in and dump into the pan!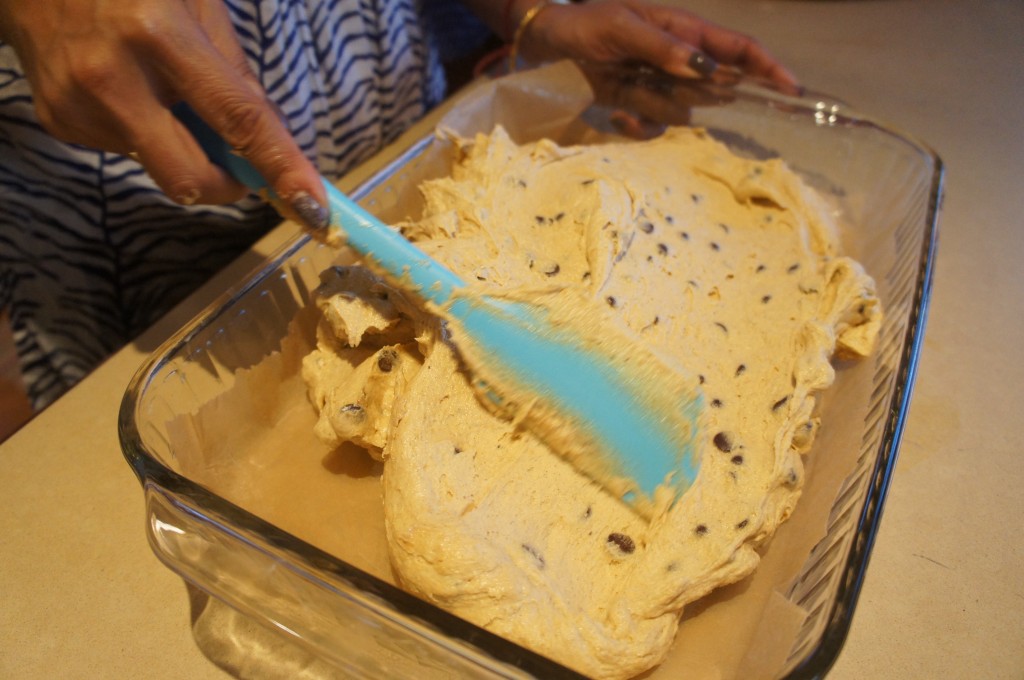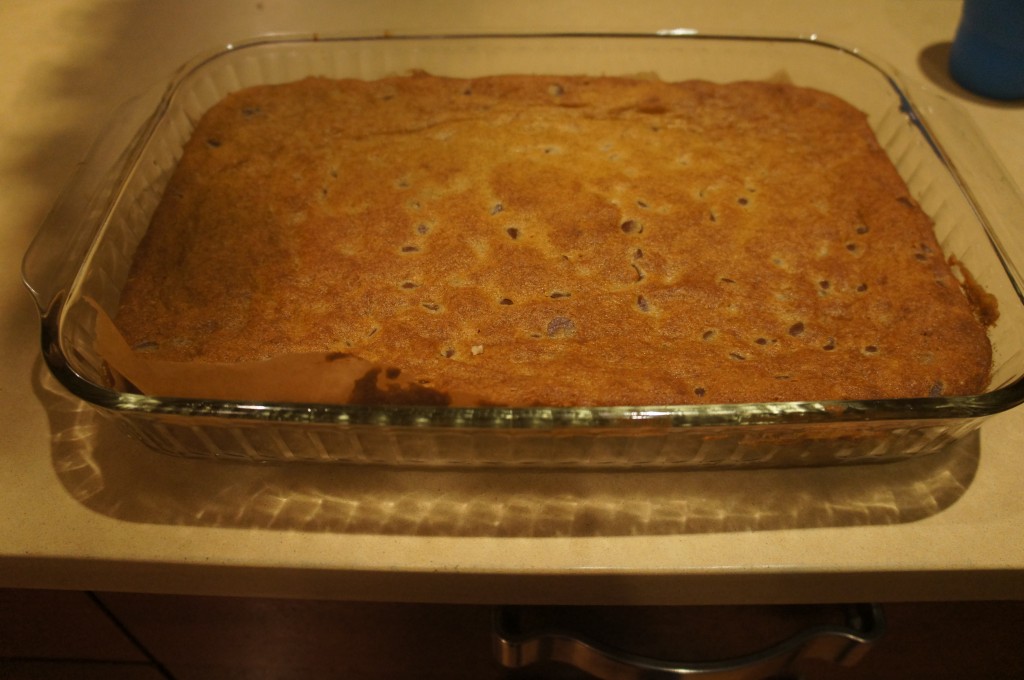 spread into pan and bake for 30-40 minutes at 350!!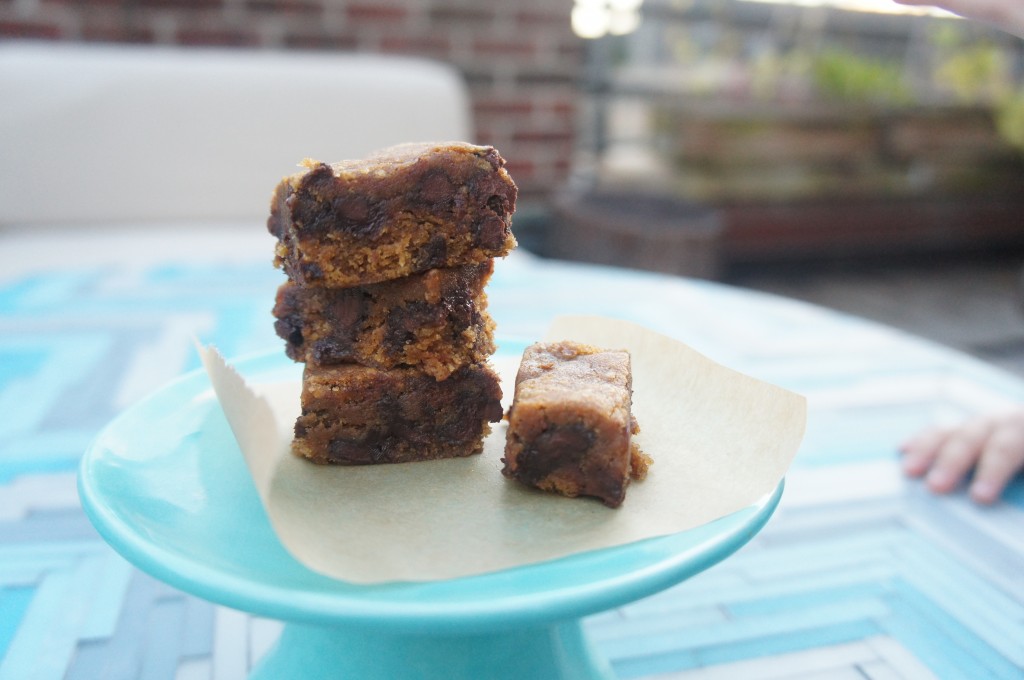 what a nice picture
wait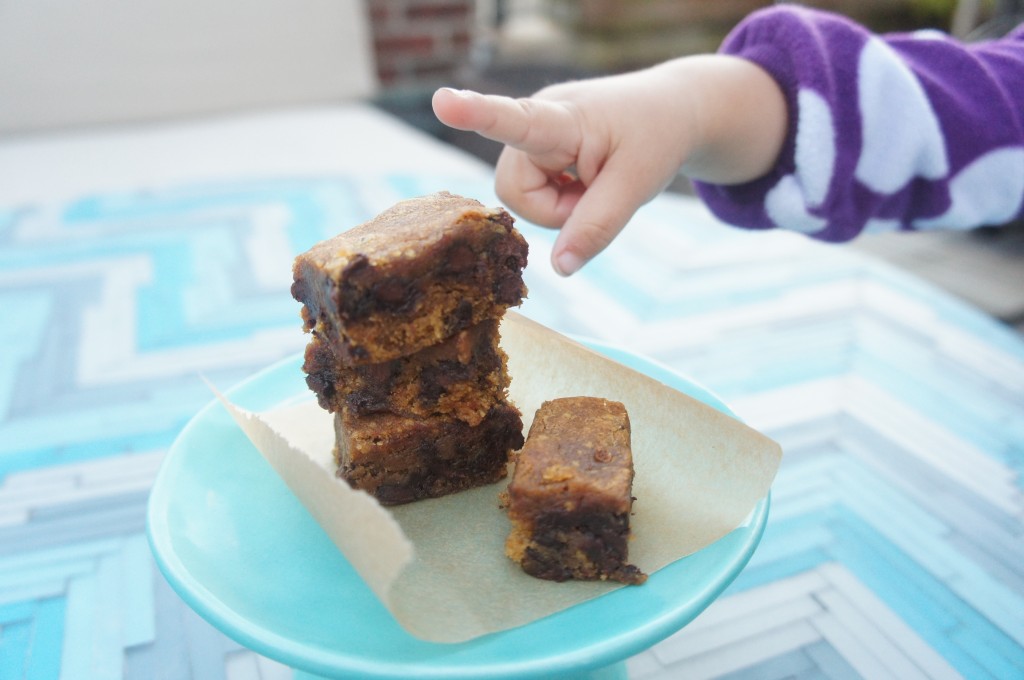 vhat is this
BABY ON THE LOOSE
hmmmMM??
food stylist??
i think YES

enjoy these, guys!!
Pumpkin Chocolate Chip Bars:
adapted from Martha Stewart
Ingredients:
2 cups all-purpose flour, (spooned and leveled)
1 tablespoon pumpkin-pie spice
1 teaspoon baking soda
3/4 teaspoon salt
1 cup (2 sticks) unsalted butter, room temperature
1 1/4 cups sugar
1 large egg
2 teaspoons vanilla extract
1 cup canned pumpkin puree
1 package (12 ounces) semisweet chocolate chips
Preheat oven to 350 degrees. Line bottom and sides of a 9-by-13-inch baking pan with parchment and butter, leaving an overhang. In a medium bowl, whisk together flour, pie spice, baking soda, and salt; set aside.

With an electric mixer, cream butter and sugar on medium-high speed until smooth; beat in egg and vanilla until combined. Beat in pumpkin puree (mixture may appear curdled). Reduce speed to low, and mix in dry ingredients until just combined. Fold in chocolate chips.

Spread batter evenly in prepared pan. Bake until edges begin to pull away from sides of pan and a toothpick inserted in center comes out with just a few moist crumbs attached, 35 to 40 minutes. Cool completely in pan.